The amount of news resources that are available to us today is truly astounding!
Let's think of where can we get our information – social media, digital, print, and television media outlets, the library (snuck that in there – it's still a source of information, people!). Brands are even getting in on information sharing with content creation and blogs.
We are saturated with an information overload daily – sometimes real, sometimes fake. Either way, it's everywhere.
If you can believe it (or not), there is an untapped source of knowledge, op ed, and storytelling that still flies below the radar.
The podcast.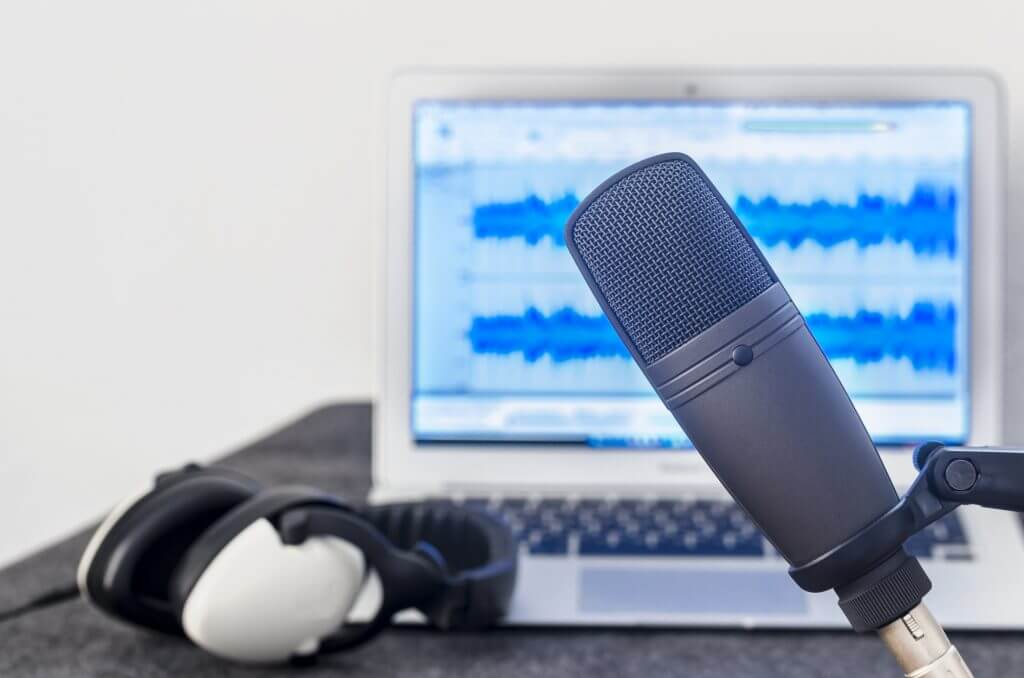 t emerged from obscurity with the help of technology advancement.
It was an avenue of information sharing back in the 1980s. It wasn't until 2004 and the birth of the iPod, where the podcast got its name, that people really started paying attention.
With the help of the internet and the ability to download digital audio files on personal devises, podcasting started to catch on.
A Growing Audience
Each year, there are significant increases in the number of individuals who are listening to podcasts. That leaves podcasters with the opportunity to grow their business and provide useful content for this growing demographic, especially in young adults.
We Can Thank Serial for The Latest Podcast Rage
Serial, the investigative story about a 1990s teenage murder in Baltimore, catapulted the popularity of podcasting into mainstream pop culture in 2014.
Soon after its release, listeners couldn't get enough of the story and it spread like wildfire on social media.
Due to widespread attention, the acclaimed series wound up as skit on Saturday Night Live and was also awarded a prestigious Peabody Award for its inventive storytelling of long-form nonfiction.
Serial set the stage for podcasters to come.
Get in on the Craze
Check out some current podcasts on the airwaves today.
The Bernie Sanders Show
Former presidential candidates are even getting in on the action. Senator Bernie Sanders, along with leading activists, journalists, policymakers, and visionaries discuss the need to push a progressive agenda in American politics.
Missing Richard Simmons
The whereabouts of Richard Simmons has been a mystery dominating the news for a couple of years now. Filmmaker Dan Taberski created the podcast as a search for his friend Richard. The more he unravels, the more bizarre it gets.
NPR's Up First
The world's biggest and best stories and ideas are delivered to your ears at 6am every morning via a quick 10-minute segment. The day's topics span from politics to pop culture.