Take full control of the LED color options on your Silent Disco Headphones. Unlock additional colors: White, Yellow, and Purple, with a blinking LED option for each color setting. 
Each order includes: 1x Remote Color Changing Keypad and a 20ft Connection Cord
Order Information
Product Specs
Order Information
Order Information
Each keypad connects to one transmitter.
To unlock additional LED colors and settings for all 3 Silent Disco channels, you will need to order 3x Color Changing Keypads.
Keypads can be plugged into Transmitters using the Connection Cord supplied.

This Color-Changing Keypad is not Compatible with Bluetooth Transmitters
Product Specs
The Party Headphones Rental Kit includes everything you need to get the party started!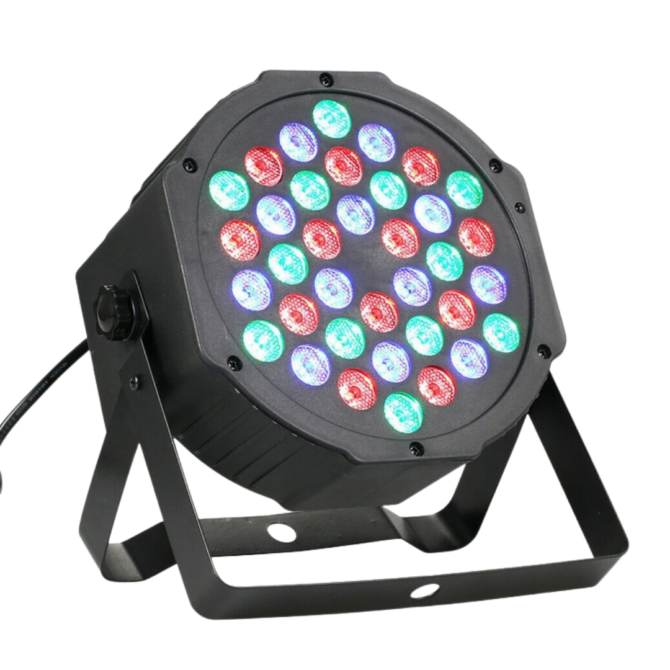 Uplight your silent disco and bring the party atmosphere to any room with our DMX Portable Disco Light.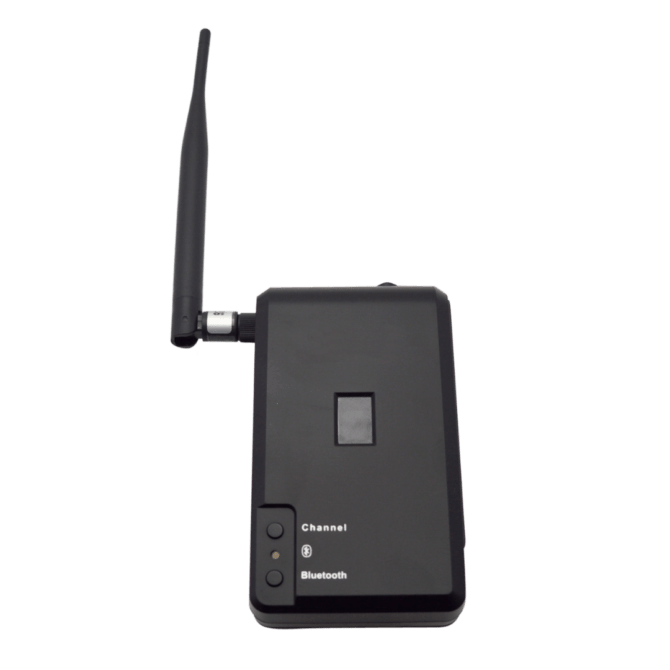 Speak over the music to guests through the headsets with our wireless bluetooth transmitter!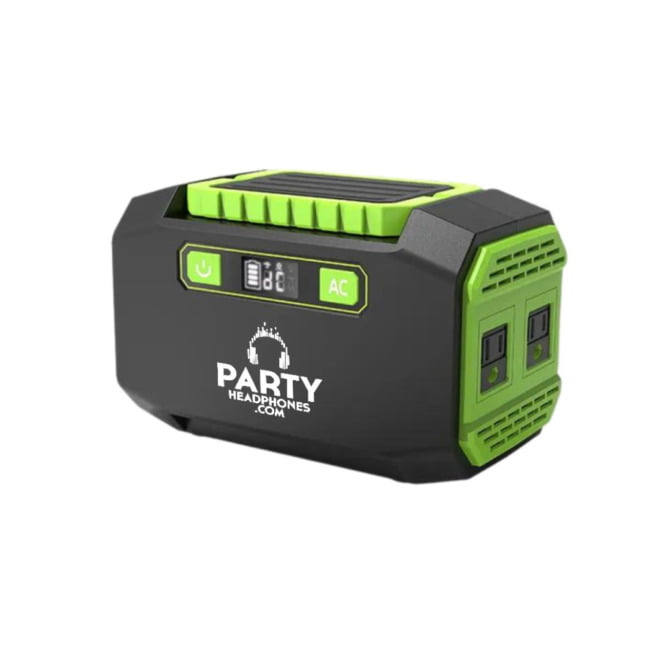 Battery Packs are the perfect solution if you are wanting to host a silent disco in a remote location.
FREQUENTLY ASKED QUESTIONS
How does the rental process work?
Once your rental order has been processed, your Party Headphones' box will be shipped right to your door a day before your event. You also have the option of getting it earlier if you want more time to test everything out. The day after your rental ends, you'll pack the equipment back up, and ship it back to us using the prepaid label. It's that easy!
What do I get with my rental?
Each rental will come with up to 3 transmitters (for broadcasting up to 3 audio sources at once), audio cables to connect to your mixer/source and as many headphones as you need. 
How do I set up my silent disco kit?
It's super easy! Just plug the transmitter into a power outlet, and plug the other end into the audio-out on your music-playing device. Turn on your headphones and you're good to go.
How do I return my rental?
After the event, simply repack the equipment, place the included return-shipping label on the case, and call the courier we used to schedule a pick-up the day before the pick-up is needed (1st business day after your event). You can also drop the gear off to the designated shipper you received this from if that is easier. Then just shoot an email to your assigned customer excitement specialist letting us know the package is being returned!
When will my rental arrive?
If you are renting, your equipment arrives 1-2 days before your event. This gives you plenty of time to get familiar with the equipment and setup instructions. Of course, if you have anything you are unsure about, you can always reach out to Party Headphones. We're always here for you and happy to help!
What happens if my headphones are lost, damaged or stolen?
We always recommend having good security measures in place to deter theft, and damage. We have a standard $60 replacement fee for headphones that go missing or are damaged at the event. Replacement of a the wireless music transmitter is $160.
If you prefer to cover yourself in the case of damage, loss, or theft, consider adding an event rental insurance plan onto your order!