One might think a silent disco is a "new" party phenomenon, but it actually started over a decade ago. It has been added to the Oxford English Dictionary, but you won't find it in Miriam-Webster. And if you haven't heard of it yet, you are now!What exactly is a silent disco? A silent disco is any event where people gather and dance to music played on wireless headphones. This type of event might also be known as a silent rave. Basically, it's an earsplitting, deafening dance party in which you participate but you can't hear. Make sense?Even though it's technically been in existence for years, it's slowly gaining mainstream attention. And we guess if The New York Times reported on it in 2015, it's quickly becoming a "thing". With its popularity growing exponentially, you'll be guaranteed to see a silent disco at a college campus, wedding, or corporate event near you soon.To give you an idea, it looks less like this…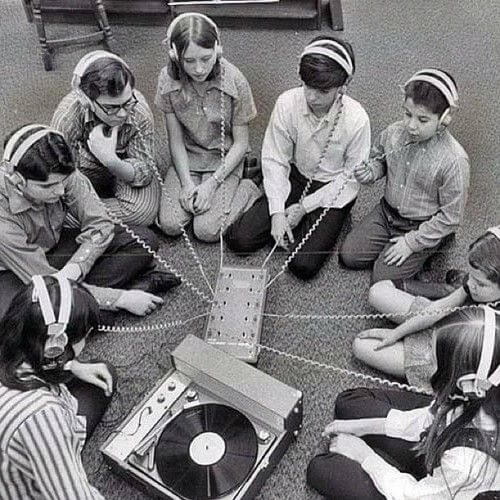 And more like this…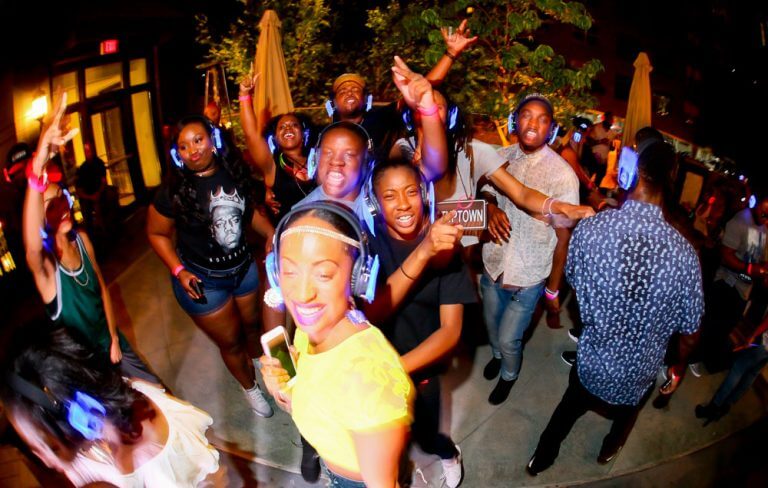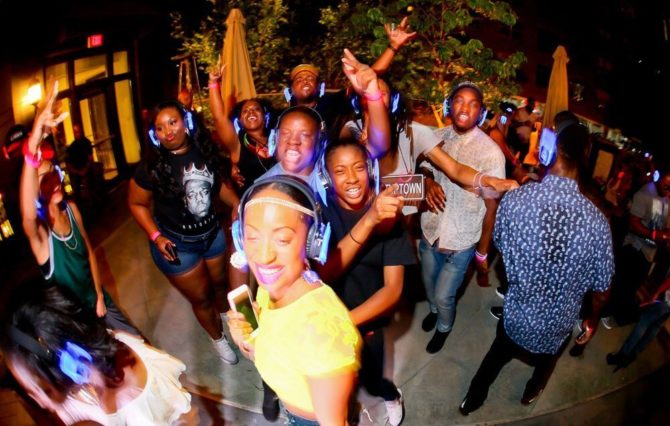 The silent disco party was originally introduced at a music festival in order to solve the problem of noise ordinances. The silent party option allowed festival goers to dance as long as their hearts desired to music on headphones without disturbing the peace.Since that magical moment in music festival history, silent disco parties have since expanded to rooftop bars, wedding venues and college campuses…basically any venue that faces the same restrictions and noise rules.In recent years, we've seen partiers silently grooving to killer music at these types of events:
College parties
Music festivals
Rooftop bars
Clubs
Weddings
Corporate Events
Fundraisers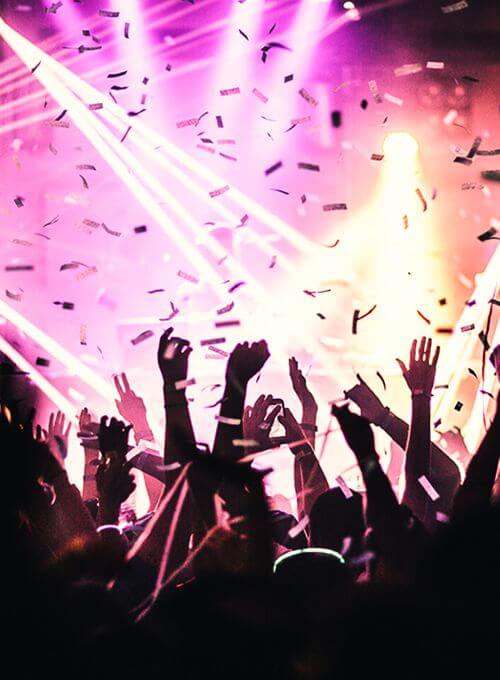 And it's super easy to put together. Here is all you need to pull off one of the coolest party around (something the crew at Party Headphones can easily make happen for you).
A bunch of Party Headphones (can be rented or bought!)
Enthusiastic partygoers
A transmitter
A venue
A DJ to spin tunes
Party Headphones can help supply all of the equipment needed to create a silent disco, and we can also suggest some excellent full-service production companies to handle the rest. So get started on planning your silent disco now!