Trusted & Loved By Top Brands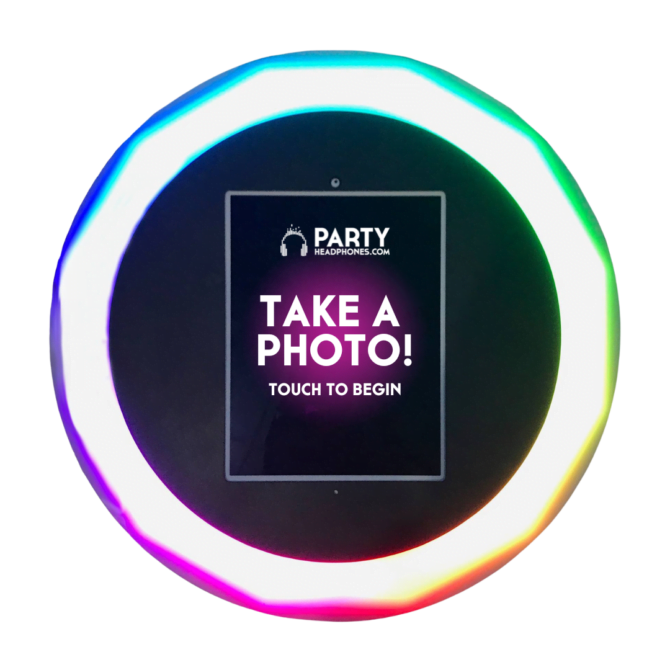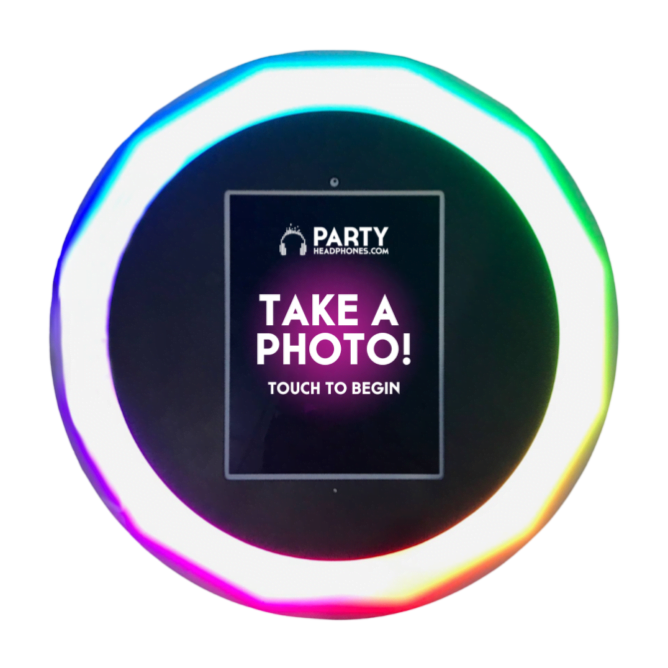 Ring Roamer
(Hand-Held Selfie Booth)
Lightweight Design & Easy 5 Minute Setup

Handheld To Be Wherever The Party Is

Sleek Ring-Light Photo Booth

Boomerang GIFs, GIFs, and Photos

Text/Email Sharing of Photos and GIFs

Built-in 4G Internet for Wireless Sharing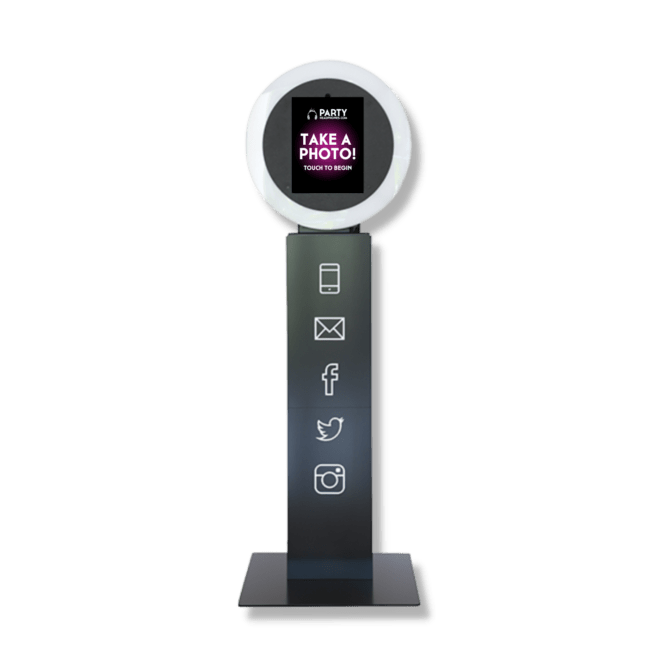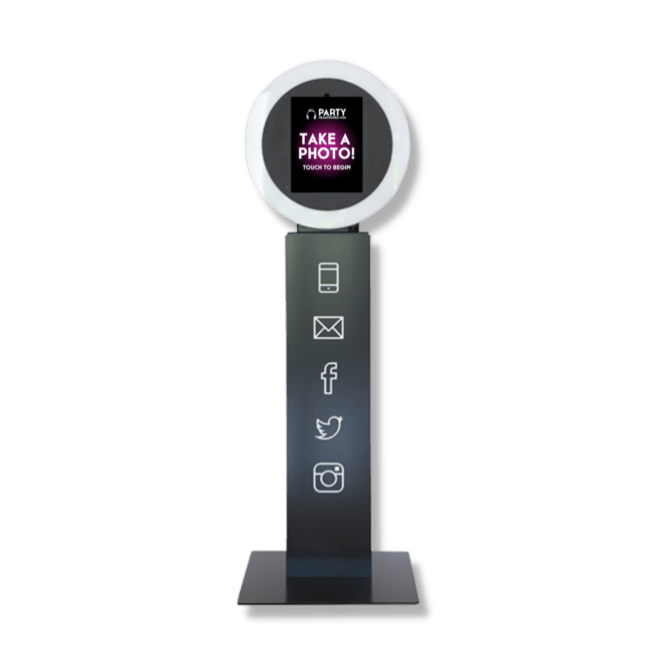 Standard
(Just the Basics)
Sleek Ring-Light Photo Booth

Small Footprint & 5 Minute Setup

Boomerang GIFs, GIFs and Photos

Add Your Logo To Photo Frame

Text/Email Sharing of Photos & GIFs

Built-in 4G Internet for Wireless Sharing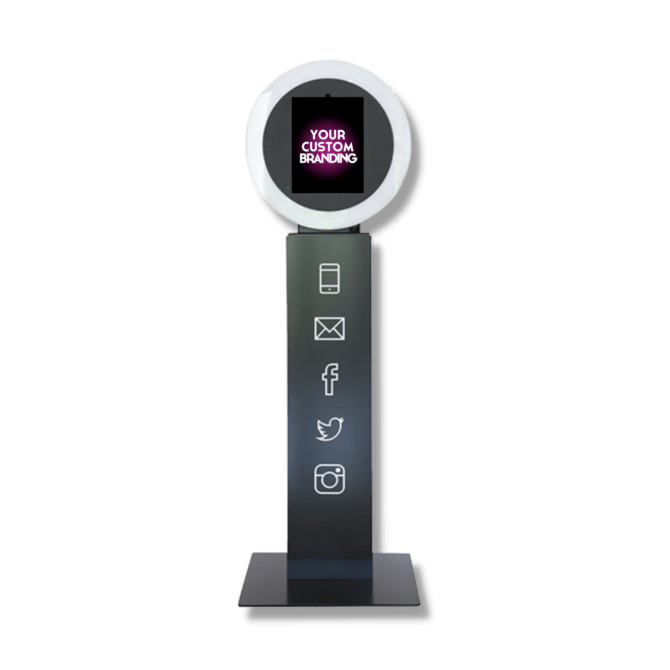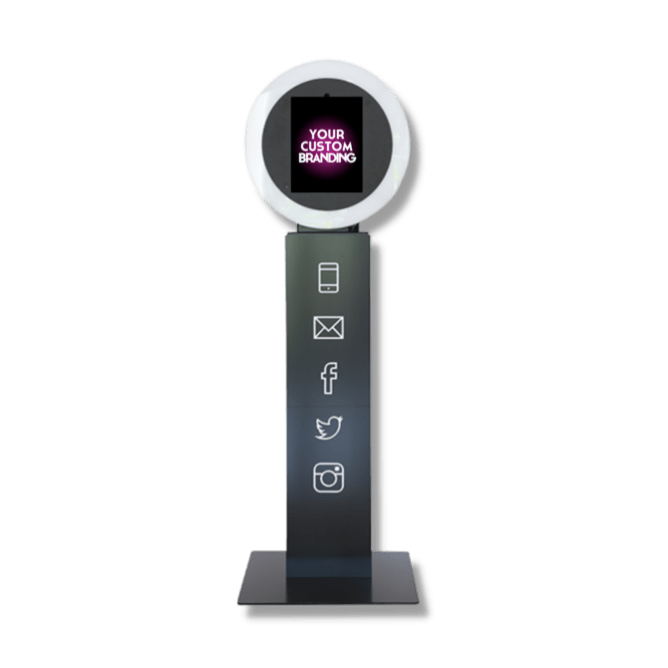 Everything included in Standard +

Custom Branded Site for Sharing Images*

Custom Branded Microsite Gallery*

Custom Branded Welcome Screen

Data Collecton & Online Analytics
EFFORTLESS, BUDGET-FRIENDLY & FUN
Our state-of-the-art iPad Selfie Booth's features the latest technology, including a high-quality camera and touch screen display. With SMS, email and social media sharing, you and your guests can take fun and memorable photos in real-time and have digital copies to take home with you. For that extra special personal touch, we offer custom logo branding and personalized photo templates with our Deluxe Photo Booth package.
Book your photo booth rental today and let us help you capture the memories of your event!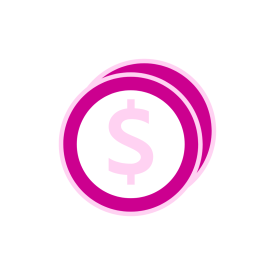 Our selfie booths are an affordable way to add some fun and excitement to your next event, without sacrificing quality or breaking your budget.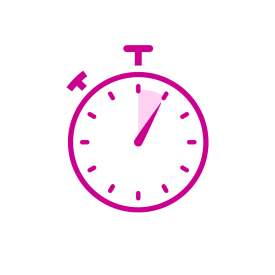 Setting up our photo booth is as easy as 1-2-3 and can be done in just 5 minutes! With with technical support readily available, you can have peace of mind that everything will be smooth and hassle-free.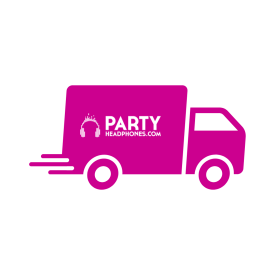 We offer free shipping, making it even easier and more convenient for you to enjoy all the benefits of our high-quality photo booths.
What Types of Photo Booths Do You Offer?
We offer a variety of 3 photo booths, including our Ring Roamer Hand-Held Selfie Booth, our Standard Ring Light Photo Booth and a Deluxe Photo Booth Package with custom branding options.
Why Should I Rent a Photo Booth With Party Headphones?
In the industry for over 10 years, we are the party experts. Just like our silent disco equipment, we guarantee every Photo Booth rental and back it up with 24/7 remote support during your event.
Booking a photo booth with Party Headphones can be a cost-effective solution compared to hiring separate photo booth and entertainment services. Our packages offer a great price, allowing you to get more for your money.
Can You Customize The Photo Booth With Our Event Theme Or Branding?
Yes, we can customize the photo booth with event-specific backgrounds and overlay designs to match the event theme or branding. With our Deluxe Photo Booth Package, you will also receive a custom branded micro-site to host your guests photos. 
How Do I Setup The Photo Booth?
Our photo booths are easy to use and can be set-up in under 5 minutes. We have a useful setup video available to give you a hand! 
How Long Can I Rent For?
You can rent anywhere from 24 hours, up to a week. If you are interested in longer term options, please contact us about our leasing options. 
Are Prints Included?
Party Headphones Photo Booths are social sharing photo booths, unlike your old school Photo Booth with prints. As a result, there is no option to print, but guests can instantly share their animated GIF's or photos live to their social media accounts, or use the SMS, E-mail or AirDrop features to send copies to themselves.
Is Internet Included?
Every Photo Booth comes with a built-in internet connection.You will need Verizon 3G, 4G or 5G coverage wherever you would like the Photo Booth to be setup. If you don't have coverage, photos will upload as soon as the booth establishes a connection back to the network.
How Much Space Do I Need For The Photo Booth?
The space required for photo booth setup depends on the specific photo booth model. Generally, you will need a space of at least 10x10 feet for the photo booth and additional space for any props and backdrops that you wish to use.
How Far In Advance Should I Book The Photo Booth?
It's best to book the photo booth as far in advance as possible to ensure we have availability for your event. A minimum of 2-3 weeks in advance is recommended. To secure your booking today, fill out a quote request form with your event details!
...what are you waiting for?
We work with all event sizes and ship to all 50 states! Submit the form and we'll get back to you within 24 hours.
Or call 833-PARTYHP to make a reservation today.