There is no doubt that social media has taken over the world. Nearly everyone has some sort of social media account, and businesses are quickly realizing the importance of having a social media presence. However, many businesses do not have the time or resources to manage their own social media accounts. This is where a social media coordinator comes in.
A social media coordinator is responsible for managing all of a business's social media accounts. They create and post content, respond to comments and messages, and track analytics to see how well the social media accounts are performing. They also help to develop and implement a social media strategy for the business.
A social media coordinator is a vital part of any business's marketing strategy. They help to keep the business's social network up-to-date and engaging, which can help to increase brand awareness and drive traffic to the business's website. If you are looking for a way to improve your business's marketing strategy, consider hiring a social media coordinator.
Not everyone is familiar with the day-to-day work of a Social Media Coordinator, even though this opportunity exists in all sectors of the marketing world!
Lifestyle brands, service-related businesses, media personalities, and even pharmaceutical companies (the list goes on!) employ professionals to manage their social media site and platforms.
We just searched "Social Media Coordinator" on LinkedIn and 979 jobs resulted in the United States. This job opportunity is everywhere!
It's a great way for college graduates to get a "foot in the door" at a company, as the job is typically an entry-level job. With digital teams growing in numbers, there is plenty of room to grow within the use of  social media niche.
It turns out that most people don't really know what a Social Media Coordinator does. So we've broken it down for you here:
What Most Believe
A person who goofs off on Facebook, TikTok, and Instagram day in and day out.
What It Really Is 
A digitally-savvy professional who strategically defines a brand's voice through social media posts and channels. The Social Media Coordinator increases a brand's online presence and brand awareness by building buzz and gaining momentum for new products, launches, or services.
What Do Social Media Coordinators Do?
Engages with users on target audience issues by commenting on behalf of the brand.

Works cross-functionally with other marketing counterparts to ensure a consistent brand message across all social media users.

Consistently brainstorms ideas and creative ways to create content.

Plots an editorial calendar and creates the strategy for content creation.

Analyzes the data and results of social media tactics in analytical reports.

Researches social media trends and is knowledgeable on all types of social media channels.
This is such a hot job because of the importance social media brings to a company's growth and exposure. What used to be a job that only existed at a few companies a few years ago, is now a job that exists at almost every company today.
ome positions manage all social media accounts (that can be a lot to manage); others specialize in just a few. Think about all there is to manage: Facebook, Instagram, Twitter, Snapchat, Pinterest, YouTube, and the list goes on…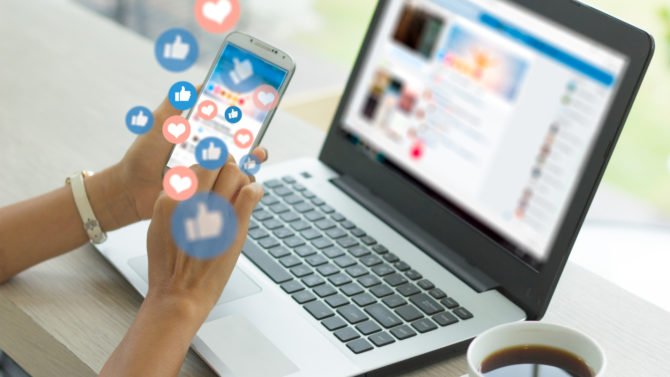 Difference Between Influencers and Social Media Coordinators
An influencer is someone who is followed by many people on social media and has the ability to persuade social media users to take actions that they might not have otherwise. A social media coordinator, on the other hand, is someone who helps businesses to use social media effectively to reach their target markets. They may help to create content, manage social media accounts, and track results.
An influencer is not always a social media coordinator, and a social media coordinator is not always an influencer. However, the skills that are necessary for each role are somewhat related. An influencer needs to be good at creating content that is interesting and persuasive, while a social media coordinator needs to be good at understanding how social media works and how it can be used to reach a target market.
There are many benefits to working with an influencer. They can help to create content that is more engaging and that reaches a larger audience. They can also help to promote a brand or product and to create a sense of trust and credibility. In some cases, they may also be able to provide insights about what is popular on social media and what is likely to be successful.
A social media coordinator can also be beneficial to a business. They can help to create content that is relevant to the target market, that is consistent with the brand, and that reaches a large audience. They can also help to track the results of social media campaigns and to make adjustments as needed. This helps to ensure that the campaigns are effective and that the business is getting the most out of its investment in social media sites.
How to Become Social Media Coordinator
So, you want to know how to become a social media coordinator?
First, you need to understand what a social media coordinator does. They are responsible for developing and executing a social media strategy for their company or client. This could include creating and publishing content, engaging with followers, and monitoring analytics on all social media platforms.
If this sounds like something you'd like to do, then the first step is to get some experience. This could involve volunteering your time to help manage a company's social media accounts, or interning at a marketing or communications agency.
Once you have some experience, it's important to create a strong portfolio showcasing your skills and previous work. This could include examples of social media campaigns you've created, blog posts you've written, or even just screenshots of your most successful tweets or Facebook posts.
Then, it's time to start networking. Attend industry events, connect with other professionals on social media, and start building relationships with people who could help you get closer to your goal.
Finally, don't be afraid to put yourself out there. Start pitching yourself to companies and agencies as a social media coordinator. There's no shame in wanting to start your career in this exciting and growing field.