Facebook has been our friend since 2004. We've used it to broadcast our thoughts, opinions, and pictures. We've shared memories and connected with old friends. We've used it for personal reasons and professional ones too.
Facebook is a great way to plan events with your friends. You can create an event and invite all of your friends, or just the ones you want to come. You can also see who is coming and who isn't, and you can easily change the date or time if something comes up.
Instead of talking about the fuzzy feelings, we have about the eight-grade crush we recently connected with, let's talk about how event professionals can benefit from utilizing the Facebook App or social media platform to secure more attendees, gain more exposure, and engage attendees on an emotional level.
Check out some Facebook app features that'll help event professionals in planning successful events.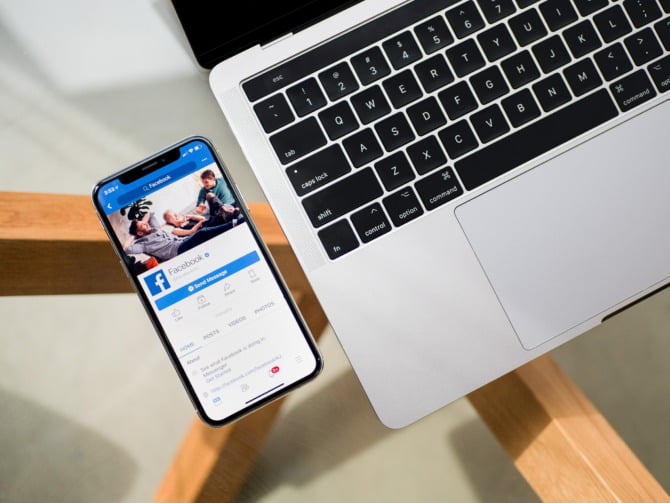 Facebook Ads
Advertising is how Mark Zuckerberg generates billions of dollars. So it's safe to say, Facebook ads probably work – if done the right way.
We won't go into the nitty gritty on how to do it. (Because it's pretty detailed and there are endless options. Let's save that for another post.) But we will say that you can easily promote your Event Page, posts on your Page, or the event and website itself via Facebook Ads.
Go Live
Looking to gain awareness or reach eyes and ears beyond those at your event? Broadcast your event on Facebook Live. Viewers can watch what they're missing on their news feed or your Event page. You not only reach people who aren't in attendance, but you also grab the attention of someone who might be potential registrants at your next event.
Collaborative Stories
This is perfect for any event attendee who loves to share what they do. Subscribers of your event can post short videos and photos to a collaborative storyline shown at the top of the Events page, so everyone's posts get shared on the Events page for all to see. This is another way to grab the eyes of the attendees who clicked "maybe" and didn't show up.
Keep Your Site Clean
It's not always about what is posted on Facebook that gets you bumped to the top of someone's news feed. (Although great copy and a creative "money shot" are super important.) The backend matters too. If you're linking your site to a Facebook post, Facebook gives precedence to faster loading pages. So don't fill your site with crazy .gifs and outrageously hi-res imagery. Keep it clean. The faster it loads, the higher your placement in someone's news feed.
If you're an event prof and utilizing Facebook to plan events, do some research. We only touched on a few ways you can optimize the views and engagement of your Facebook event page. There are so many more — and they are guaranteed to help create better Facebook immersive experiences and well-attended events.
Facebook Event Plan Features
Facebook offers a comprehensive set of features for event planners. With these tools, you can create, manage, and promote events on the social network.
To create an event, visit the Facebook Events page. Click "Create Event" and provide the necessary information. You'll need to specify the event name, location, start and end times, and a brief description.
You can also add a photo, specify the type of event, and choose who can see the event. Facebook offers several options for event types, including "Party," "Meeting," "Fundraiser," and "Workshop."
You can also invite friends to the event. Facebook will automatically generate a list of friends who are invited to similar events. You can also invite friends who aren't attending similar events.
To manage an event, visit the Facebook Events page and click the "Manage" button. Here, you can change the event details, add or remove guests, and post updates about the event.
To promote an event, visit the Facebook Events page and click the "Promote" button. Facebook will provide a link to a promotional page where you can purchase ad space. You can also post about the event on your timeline or in a group.
What are the 10 steps to Planning Events?
Determine the purpose of the event.

Determine the goals of the event.

Choose a date and location.

Create a budget.

Choose a theme.

Select a keynote speaker, if applicable.

Select a caterer.

Select a venue coordinator.

Select a DJ or band.

Plan the event timeline.
Facebook Event App
There are a lot of different Facebook event apps out there, and it can be tough to decide which one is the best for you. Here is a quick overview of some of the most popular Facebook event apps:
Events from Facebook
This app is the official Facebook event app. It is very easy to use, and it lets you manage your events and invites very easily.
Facebook Events
This app is also very easy to use. It has a lot of features, including the ability to see who is going to your event and to export your event information to other apps.
Eventbrite
Eventbrite is a popular event management app. It is very versatile, and it lets you do a lot of things, such as manage your tickets, create custom event pages, and more.
UpTo
UpTo is another popular Facebook event app. It is very easy to use, and it lets you see who is going to your event and add them to your invite list.
DoAttend
DoAttend is a newer Facebook event app. It is very easy to use, and it lets you add events to your calendar, manage your invites, and more.