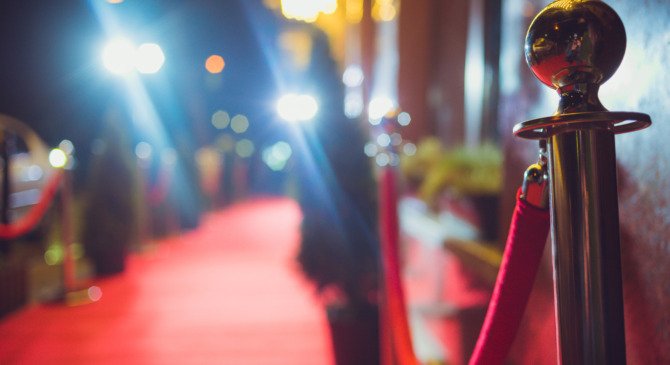 A red carpet event is a great way to show off your company, product, or service to the world. Here are some tips on how to run a successful red carpet event.
Plan ahead
The first step in running a red carpet event is planning ahead. You'll need to determine who to invite, what kind of event to host, and what kind of budget you have to work with.
Choose the right location
One of the most important decisions you'll make is choosing the right location for your event. Make sure the venue can accommodate the number of guests you're expecting, and that it has enough space for a red carpet and photo area.
Send out invitations
Once you've determined who to invite, it's time to send out invitations. Make sure to include all the pertinent information, such as the date, time, and location of the event.
Plan the event timeline
Once the invitations have been sent, it's time to start planning the event timeline. This will include everything from the red carpet arrivals to the final toast.
Coordinate with the media
If you're expecting any members of the media to attend, be sure to coordinate with them in advance. You'll need to provide them with the necessary information, such as the date, time, and location of the event, as well as the names of any celebrities who will be in attendance.
Set up the red carpet
Once the event date arrives, it's time to set up the red carpet. This can be done in a variety of ways, depending on your budget and the size of your event. You can either rent a red carpet, or create one using carpet or fabric.
Plan the photo area
The photo area is another important element of any red carpet event. be sure to plan ahead and designate an area where guests can take photos. You can either set up a backdrop or use a step and repeat banner.
Plan the food and drinks
No red carpet event is complete without food and drinks. be sure to plan ahead and choose a menu that will appeal to your guests. You can either serve food and drinks at the event or provide them with a voucher to redeem at a later time.
Plan the entertainment
Finally, don't forget to plan the entertainment for your event. This could include anything from a band or DJ to a comedian or magician.
By following these tips, you can ensure that your red carpet event is a success.
For some of us, running a red carpet is the ultimate dream job never had. (Or let's be honest, just to be able to see one in person would be pretty cool.) For others, it is our job.
Running a red carpet is certainly blood-pumping, high-paced, and thrilling, but it also takes a lot of planning and work. For event profs just starting out or people who are curious about how it works, here are the tips and tricks you need to know about running a star-studded red carpet. The kind that People magazine writes about.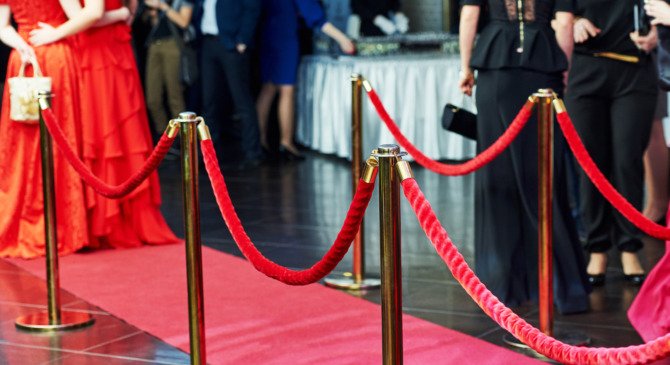 Invite your Celebs
In order to do that, you need to create a media alert to send to a celebrity's publicist that explains the who, what, when, and where aspects of your event. This is essentially what you want the media to write about when they file their stories.
Invite your Media
That's what a red carpet is all about — the media interviewing the celebs. So once you've secured some great talent, invite the media to attend and cover.
Create a ROS
A run of shows will help your team understand where to be, when, and who is responsible for what. When you're on-site, it'll be an easy one-sheeter everyone can reference when they have a question. (Instead of asking you.)
Get Organized
Set place markers for where the media should stand. If you're not going to put down place markers for every outlet, at least group them by digital, print, photog, broadcast, and social media. Avoiding chaos is key!
Start the Show
Typically the red carpet starts just before or when an event begins and remains open for a short time after the event starts.
If you have a ton of talent coming, assign escorts to the talent to keep their interviews timed and usher them down the carpet in a timely manner.

Try to set up group shots of talent. Media outlets love more than one celebrity in a photo. (More to talk about.)

Make sure the talent has talking points and knows what to promote. Promoting the event is the point of a red carpet, after all. That's what your celebs are for here, not a photo shoot.
Pitch Away
Once the carpet closes, follow up with the media with the photos from the event and additional information on what they may have missed. Also, don't forget to pitch media who didn't make it. Just because they didn't attend, doesn't mean they aren't interested in covering the event.
So you see, running a red carpet takes serious work. And we only brushed the surface. For all you red carpet planners and slayers, kudos to you. It's a tough job!
Conclusion About How to Run Red Carpet
So, what have we learned about how to run a red carpet? First and foremost, it's important to have a plan and to be prepared. Make sure you know what you're doing and have a clear idea of the steps you need to take in order to make your event a success. Secondly, communication is key. Be sure to keep your team and your guests in the loop so everyone knows what's going on. Finally, be flexible and be prepared to adapt as needed. Things may not always go according to plan, but if you're willing to roll with the punches, you can make the most of any situation.