Gather 'round, party enthusiasts and thrill-seekers, for the spookiest season of the year is upon us once again! As the moon rises and the darkness creeps in, it's time to prepare for a Halloween celebration like no other.
Whether you're hosting a haunted house party, going on a moonlit solo dance under the stars, or simply looking to create an eerie atmosphere for your October nights, we've meticulously concocted a cauldron brimming with 40 tunes to animate your ghoulish gatherings.
If you're looking to breathe new life into your festivities this Halloween, why not consider hosting a hosting a silent disco soiree? Guests can switch between channels to choose their preferred genre or vibe, ensuring that every ghost and goblin finds their groove.
To host your own
silent disco
, you will need the ultimate spooky soundtrack. To help you out, Party Headphones have put together their Top 40 Halloween Hits to get you started: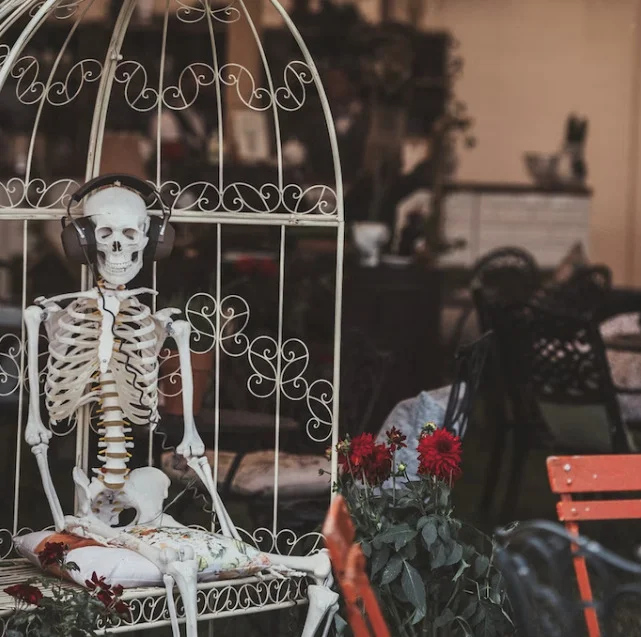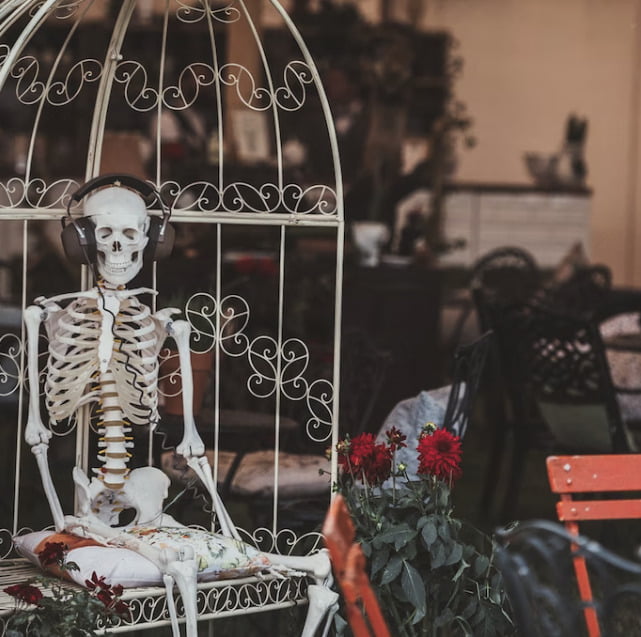 40 Killer Songs to Play at your Halloween Silent Disco
1. Thriller - Michael Jackson (Steve Aoki Midnight Hour) Remix
2. Monster Mash - Bobby Boris Pickett
3. Howlin' For You - The Black Keys
4. Ghostbusters – Ray Parker Jr.
5. Superstition – Stevie Wonder
6. Howl - Florence and The Machine
8. Bury a Friend – Billie Eilish
9. Night Crawling - Miley Cyrus (feat. Billy Idol)
10. Levitating - Dua Lipa (feat. DaBaby
11. I Put a Spell on You - Screamin' Jay Hawkins
12. Bones - Imagine Dragons
13. Psycho Killer - Talking Heads
14. Running Up That Hill - Kate Bush
16. Heathens - twenty one pilots
17. The Time Warp - Rocky Horror Picture Show
18. I Did Something Bad - Taylor Swift
19. Toxic - Britney Spears
21. Blinding Lights - The Weeknd
22. Addams Grove - MC Hammer
23. Dark Horse - Katy Perry ft. Juicy J
24. People Are Strange - The Doors
25. This is Halloween - Marilyn Manson
26. Nightmare on My Street - DJ Jazzy & The Fresh Prince
27. Bring Me To Life - Evanescence
29. Wolves - Selena Gomez & Marshmello
30. Season of The Witch - Lana Del Rey
32. Maneater - Nelly Furtado
33. Somebody's Watching Me - Rockwell
34. At Night/Feel Much Better - Mousse T. Shakedown
35. Highway To Hell - ACDC
36. Black Widow - Iggy Azalea, Rita Ora
37. Black Magic Woman - Fleetwood Mac
38. Freaking Out The Neighbourhood - Mac DeMarco
39. Monster - Kanye West, Jay-Z, Rick Ross, Nicki Minaj, Bon Iver
40. Halloween - Siouxie and the Banshees
For help with hosting your own silent disco this Halloween, reach out to a friendly member of the Party Headphones team or Request a Quote today.
Stay tuned for more playlists, updates, and inspiration by following us on Spotify.