You've got your Halloween costume, decorations, and candy sorted… But what about the entertainment? There are plenty of reasons to have a

silent disco

costume party for Halloween! For one, it's a great way to get your partygoers in the Halloween spirit. What could be more fun than dancing to killer tunes in your in the dark?
Silent discos
are also a great way to keep the noise level down at your party. If you have small children or guests who are sensitive to noise, a
silent disco
is a great way to keep the party going without disturbing them. And finally,
silent discos
are just a lot of fun! They're a unique way to party and they always create a great atmosphere. If you're looking for a unique way to celebrate Halloween, a
silent disco
is the way to go!
To host your own
silent disco
, you will need the ultimate spooky soundtrack. To help you out, Party Headphones have put together their Top 40 Halloween Hits to get you started: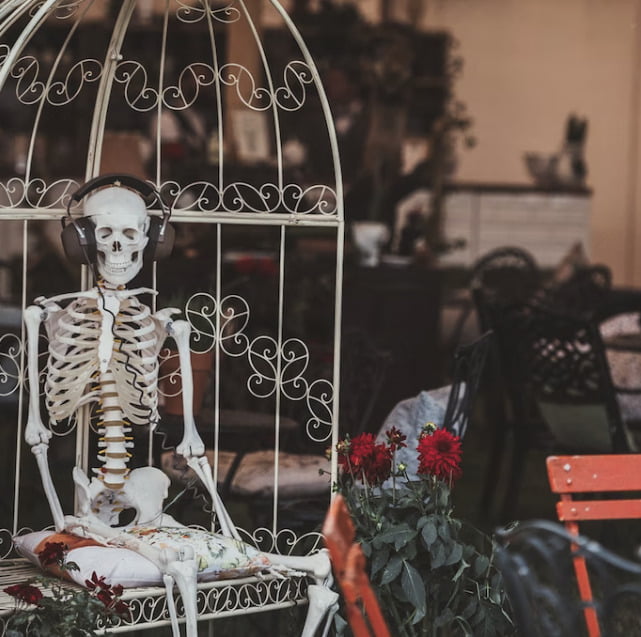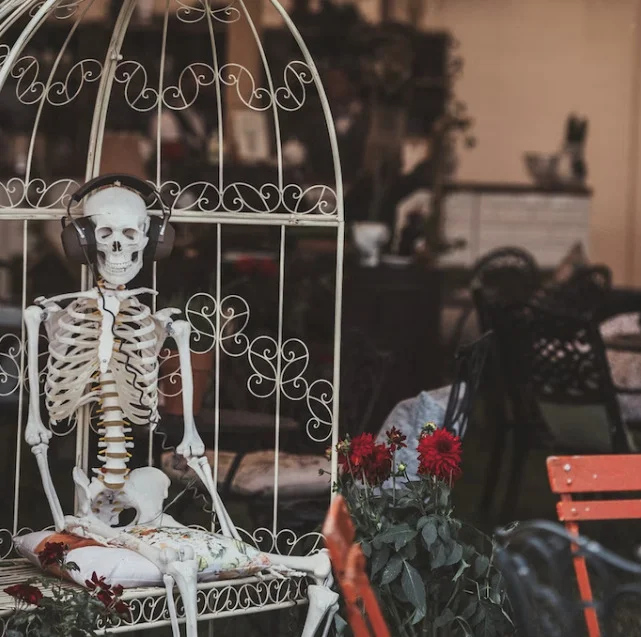 40 Killer Songs to Play at your Halloween Silent Disco
1. Thriller – Michael Jackson
2. Monster Mash – Bobby Boris Pickett
3. Howlin' For You  – The Black Keys
4. Ghostbusters – Ray Parker Jr.
5. Superstition – Stevie Wonder
6. Howl – Florence and The Machine
8. Bury a Friend – Billie Eilish
9. Night Crawling – Miley Cyrus (feat. Billy Idol)
10. Levitating – Dua Lipa (feat. DaBaby
11. I Put a Spell on You – Screamin' Jay Hawkins
12. Witchy Woman – Eagles
13. Psycho Killer – Talking Heads
14. Running Up That Hill – Kate Bush
16. Werewolves of London – Warren Zevon
17. The Time Warp – Rocky Horror Picture Show
18. Devil Went Down to Georgia – Charlie Daniels Band
19. Toxic – Britney Spears
20. Bark at the Moon – Ozzy Osbourne
22. Addams Groove – MC Hammer
23. Dead Man's Party – Oingo Boingo
24. People Are Strange – The Doors
25. This is Halloween – Marilyn Manson
26. Nightmare on My Street – DJ Jazzy & The Fresh Prince 
27. I Can See for Miles – The Who
28. Sympathy for the Devil – The Rolling Stones
29. Wolves – Selena Gomez & Marshmello
31. Get Ur Freak On – Missy Elliott
32. The Witch – The Sonics
33. Somebody's Watching Me – Rockwell
34. At Night/Feel Much Better – Mousse T, Shakedown
35. Highway to Hell – AC/DC
36. Black Widow – Iggy Azalea, Rita Ora
37. Black Magic Women – Fleetwood Mac
38. Freaking Out The Neighborhood – Mac DeMarco
39. Monster – Kanye West, Jay-Z, Rick Ross, Nicki Minaj, Bon Iver
40. Halloween – Siouxie and the Banshees
For help with hosting your own silent disco this Halloween, reach out to a friendly member of the Party Headphones team or Request a Quote today.