Valentine's Day is a special holiday celebrated around the world to honor love and affection between romantic partners. While this holiday is usually associated with couples, it can also be a great opportunity for friends to get together and celebrate the special bond they share. And what better way to do so than by having a silent disco!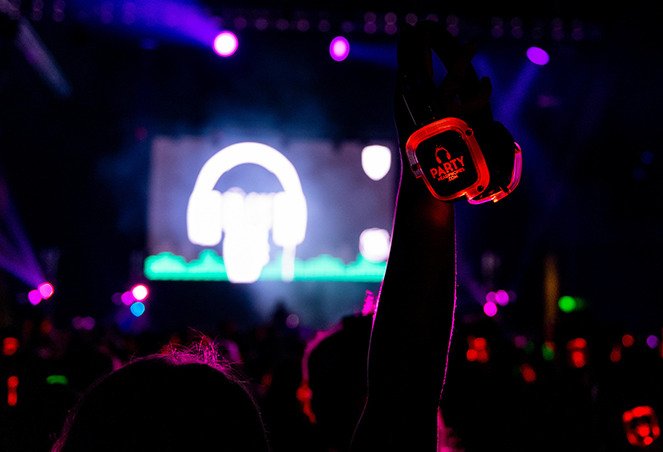 A
silent disco
is a unique way to enjoy music and dance with friends without disturbing others. Participants wear wireless
silent disco headphones
and dance to music played by a DJ. This allows for more control over the volume of the music, making it easier to socialize and have conversations. And what could be better than dancing and partying with your closest friends on Valentine's Day?
This year, why not ditch the traditional Valentine's Day activities and celebrate with a
silent disco
? Whether you're single or in a relationship, a
silent disco
is a fun and festive way to spend the holiday with your friends. And if you're not in the mood for a romantic Valentine's Day, you can always celebrate "Galentine's Day" with your closest gal pals.
A
silent disco
is also a great option for those who are looking for a low-key and intimate celebration. You can set the mood by decorating your space with balloons, lights, and flowers, and enjoy a night filled with music and laughter with your closest friends.
In conclusion, a
silent disco
is a unique and fun way to celebrate Valentine's Day or Galentine's Day with friends. So, gather your friends, put on your dancing shoes, and get ready for a night of music, dancing, and memories that will last a lifetime. Happy Valentine's Day!
5 Party Ideas for a Successful Valentine's Silent Disco with Friends
It's essential to consider a few key elements to make a Valentine's Silent Disco Party successful!
Number 1 on the list is choosing the right company to rent silent disco equipment. Party Headphones is a company that provides a complete silent party solution for all your party needs. They offer a range of silent disco equipment, from wireless headsets to disco lights, and a photo booth to transform any venue into a silent disco party, with an easy-to-use system that makes it possible for anyone to host a silent disco event. Whether it's a birthday party, a corporate event, or a valentine's celebration, Party Headphones silent disco rental has the equipment and expertise to make it happen.
Next is choosing the right music. Make sure to select a playlist that caters to various musical tastes but has a romantic or love-themed tone.
Another essential factor to consider is the decoration of the venue. A Valentine's Silent Disco is an opportunity to create a romantic and intimate atmosphere. Think about hitting up your local party supplies store and adding balloons, candles, and flowers to the space to make it feel special.
To make the evening even more memorable, consider providing valentines themed snacks to your guests, prepared with love. Some ideas for Valentine's themed snacks include heart-shaped cookies, fruit skewers arranged in the shape of a heart, pink-colored cupcakes with love-themed decorations, and chocolate-covered strawberries. You could always go all out with charcuterie boards or a pre-silent disco candlelit meal for friends! These sweet treats will add a touch of romance to the evening and are sure to be a hit with your guests.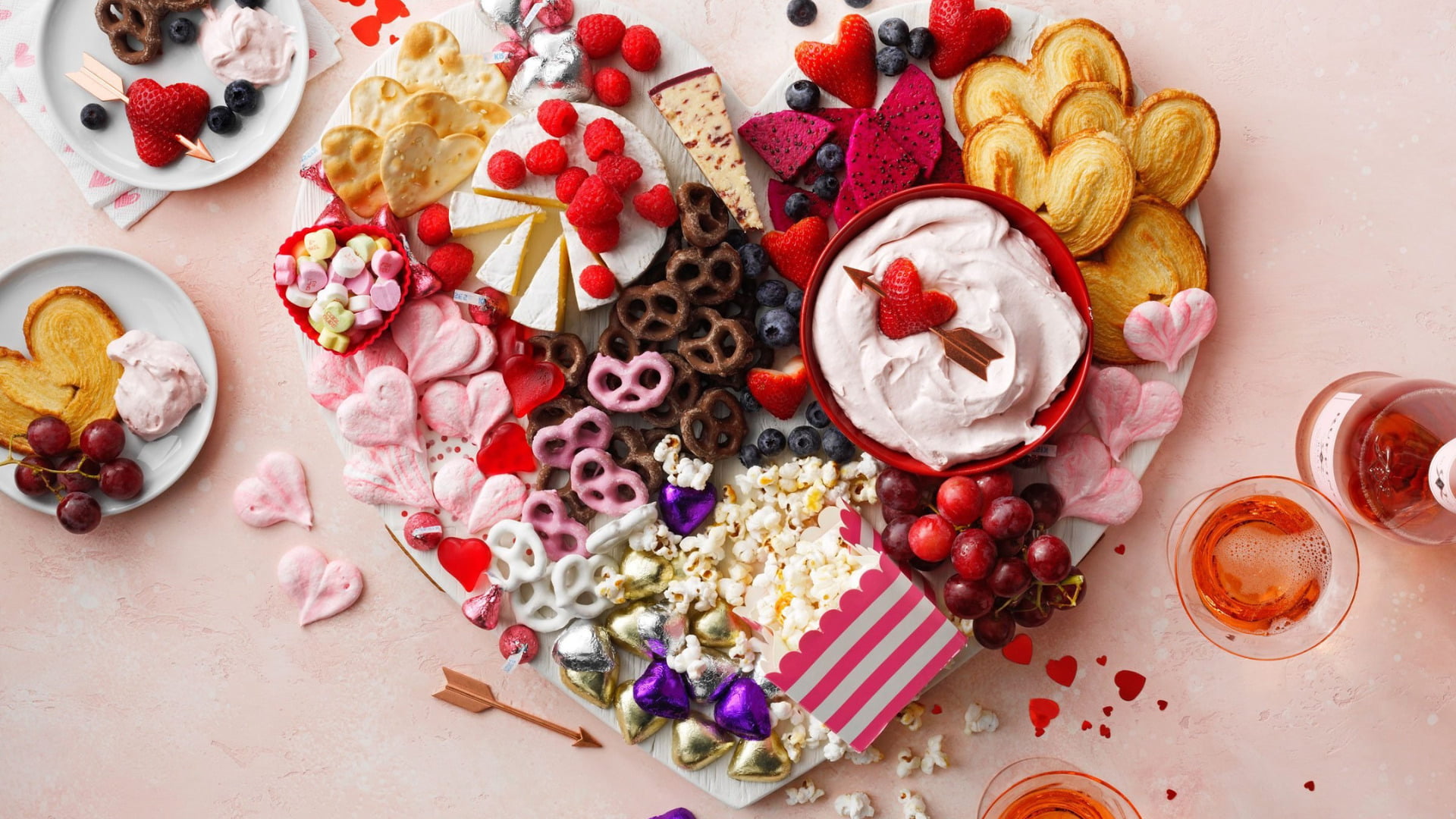 Finally, it's essential to have a clear plan for how the silent disco will be run. Ensure everyone knows how to use the headphones and how the music will change throughout the evening.
With these tips in mind, you can have a successful and unforgettable Valentine's Silent Disco dance party.