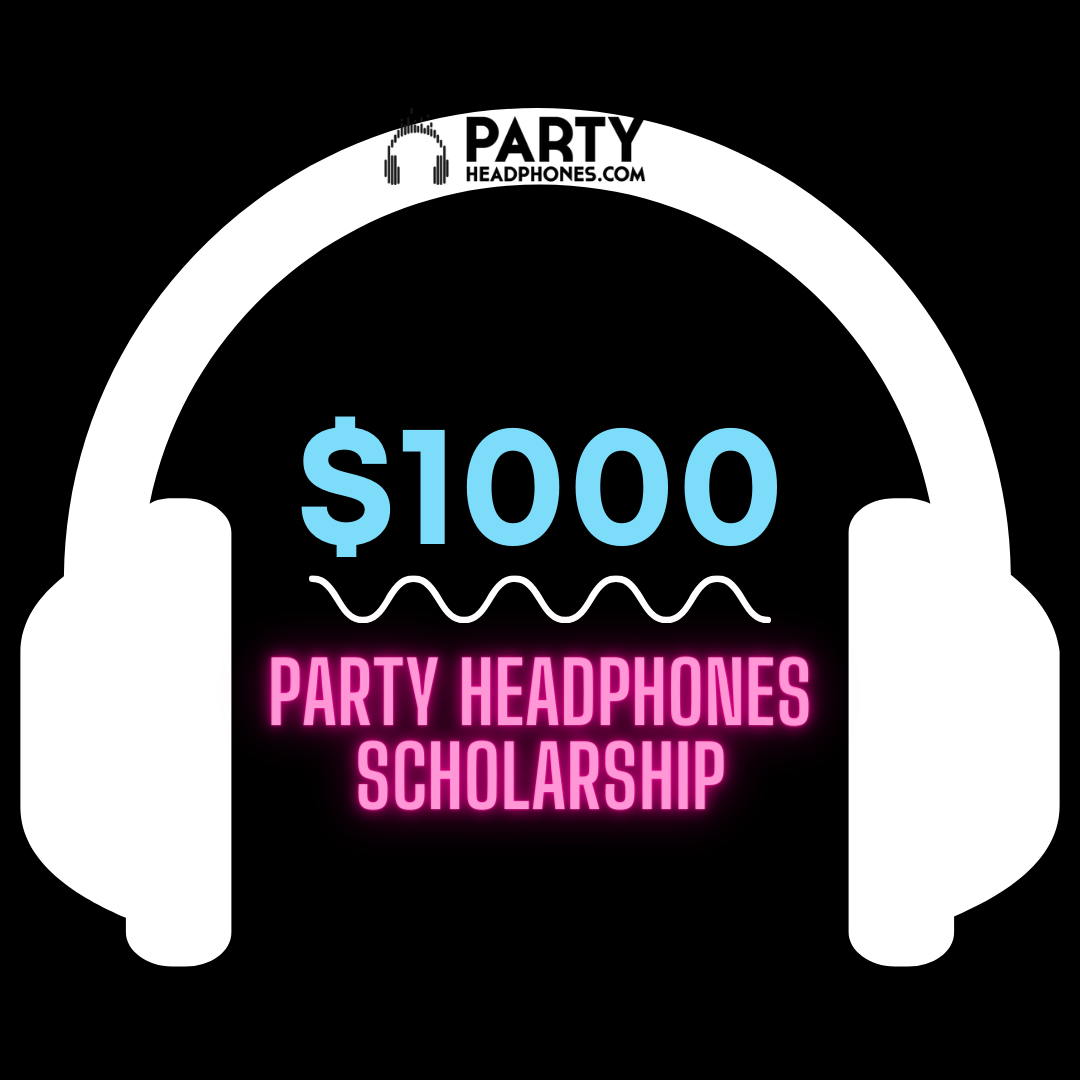 We're excited to introduce the Party Headphones Scholarship for students who demonstrate a commitment to excellence and exceptional performance. 
The Party Headphones Scholarship offers a single $1000 award to cover educational costs such as tuition, books, computers, room and board, or any related expenses. There are no GPA requirements or application forms needed. 
This scholarship program is available to both undergraduate and graduate students enrolled in accredited colleges and universities in the United States, as well as high school seniors who will be starting their college education.
Scholarship Name: Party Headphones $1000 Scholarship Program
Deadline date: April 15, 2024 11:59 PM EST
Scholarship Value: $1000
Available scholarship slots: 1
Criteria of who can apply:
Must be a legal resident of the United States or hold a valid student visa

Must be currently enrolled in or accepted to a full-time undergraduate or graduate program in an accredited U.S. college or university

Must be 18 years or older
How to apply:
For a chance to win the scholarship, write a 500-word essay answering the questions:
How sustainable are Silent Discos  
The evolution of Music Festivals and Parties
How Silent Discos differ from traditional Night Clubs
The Economic Impact of Silent Disco Events on Local Communities
Essays must be sent to [email protected] as an attached Word document with your full name, address, phone number, school name, and date of birth. Use the subject line: Party Headphones $1000 Scholarship Program | (Your Name). 
How to win:
Submit your response in accordance with the provided guidelines. The top essay will be selected by our team, and the chosen winner will receive a notification via email on April 19, 2024. The recipient is required to acknowledge within 7 days; otherwise, an alternative winner will be chosen.