Smart feedback kiosk that actually gets results.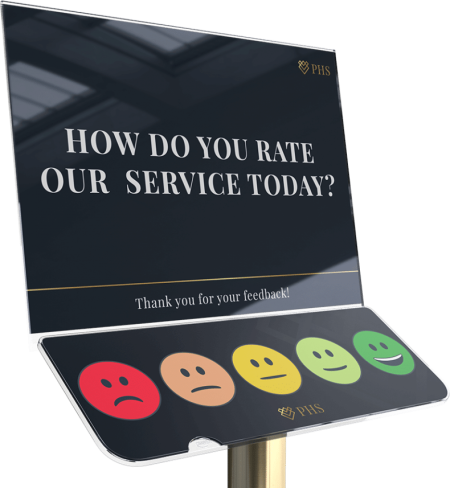 Collect. Measure. Improve.
Now you can measure feedback from your guests, employees, and customers, and get real-time results. Our super portable feedback station allows for any questions, and any 5-point response, with the most popular being our Smiley rating. Measure anything from satisfaction to cleanliness, and everything in-between.
Trusted By Top Brands
Worldwide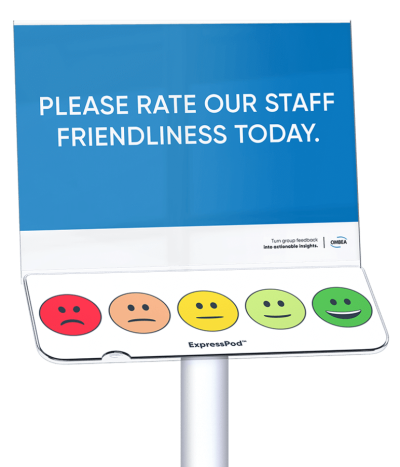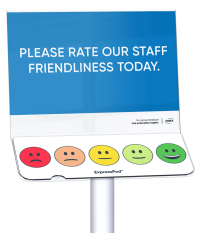 Our touch interface feedback stations make collecting feedback effortless. Simply tap a smiley or rating from the kiosk, and your feedback is recorded.
We find real-time pain points and alert you immediately. You're also provided with additional smart-insights and tips on improving feedback.
Access your dashboard to view all the feedback collected in an easy-to-read portal. Take action and watch your customer/employee experience improve!
Feedback that gets results
Collect feedback in real-time at an astounding response rate and make decisions backed by data. No more wasted time sending surveys that don't get responses. 
Party Headphones Feedback Stand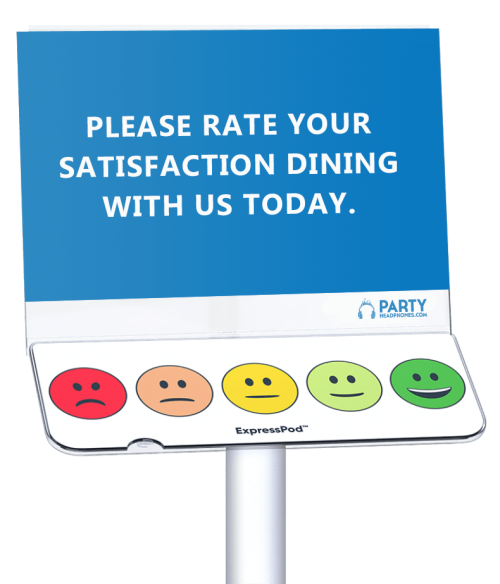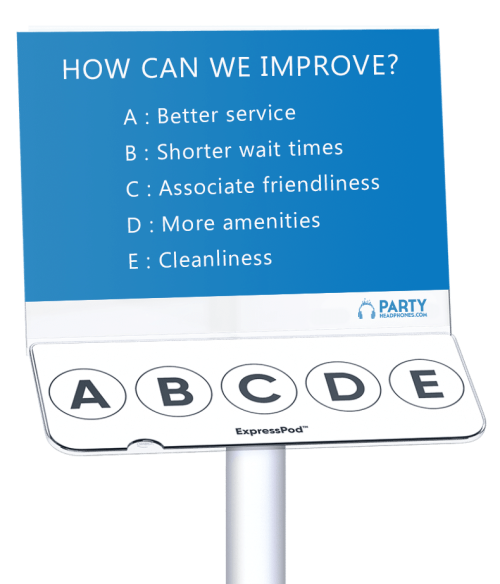 Quick-Change Survey Questions
Easy to manage, easy to customize. Change out the survey question simply by printing a new one on standard A4/A3 size paper. Choose a single question or multiple choice with custom response stickers.
The standard smiley face response system can be used to effectively collect feedback for most questions. Or, change it up to support multiple choice answers using your own custom graphics.
Advanced Capacitive Touch
Our capacitive touch interface allows for guests to choose from one of five responses at the tap of a finger. No more broken buttons, or hard-to-clean spaces. And anti tampering prevention will detect and filter any unreliable responses.
Capture your guests feedback live at your next event. Ships right to your door, and sets up in minutes. Submit the form and we'll get back to you within 24 hours.
Or call 833-PARTYHP to make a reservation today.