Event venues come in all shapes and sizes —literally. Planners have the opportunity to rent oddly shaped hexagonal and standard square rooms, teeny-tiny 200, or massive 3,500 square foot spaces. Some venues are super easy to handle and others are more difficult.
It all depends on what kind of event you're throwing and all of the factors that go into making the event a success.
Types of Party Venues
We've listed many different types of venues for parties here, including how you can use them and tips for planners.
Hotel
Good for: small groups to rent out a suite, larger groups to rent out multiple ballrooms

Types: corporate meetings, breakout sessions, weddings, baby showers,

silent disco

Tips: Ask about the food and beverage costs, and any additional labor outside of your contract upfront. Some hotels jack up those services by 200%
Bar
Good for: any group who likes to drink alcohol

Types: birthday parties, launch parties, silent disco party

Tips: Even if you're working for the events manager, establish a good relationship with the owner too. They are the people who will make sure you're taken care of. Be sure to get a reliable supplier of silent disco rental equipment.
Amusement Park
Good for: small groups of children or adults, corporate companies looking to do something different

Types: birthday parties, launch parties, themed parties, parties with wireless headphones

Tips: Rope off or establish physical boundaries for the event. Our guess is having a large group of people in an area where they can get injured is a huge liability.
Neighborhood Park
Good for: small or large groups of children or adults

Types: birthday parties, special occasions, silent party

Tips: Check with your local parks and rec department to see if you need a permit. If you don't buy one, you could get fined, or worse, your party will be shut down.
Restaurant
Good for: small or large groups, both personal, small business, and corporate

Types: birthday parties, launch parties, meetings, holiday parties, parties with silent disco headphones

Tips: Order pre-fixe for food and per person for alcohol. The last thing you need is to pay a la carte for the boozebag in the corner.

 
Out-there venues
Just for fun, check out these crazy buildings (using the term loosely) across our great country. Maybe the owners will let us throw an event there someday?
The Dr. Seuss House – There actually exists a 12-story house in Alaska, unofficially named after the quirky author for its resemblance to the houses illustrated in his books.
Dog Bark Park Inn – In Cottonwood, Idaho, dog lovers take things to a new level with a two-story beagle-shaped bed and breakfast. Perfect venue! Pets are obviously welcome.
Weisman Art Museum – Famous Architect Frank Gehry created this intricate, angular crazy-shaped, reflective, tin-looking building he calls a museum in Minneapolis, Minnesota.
How to Throw a Silent Disco Party -Party Headphones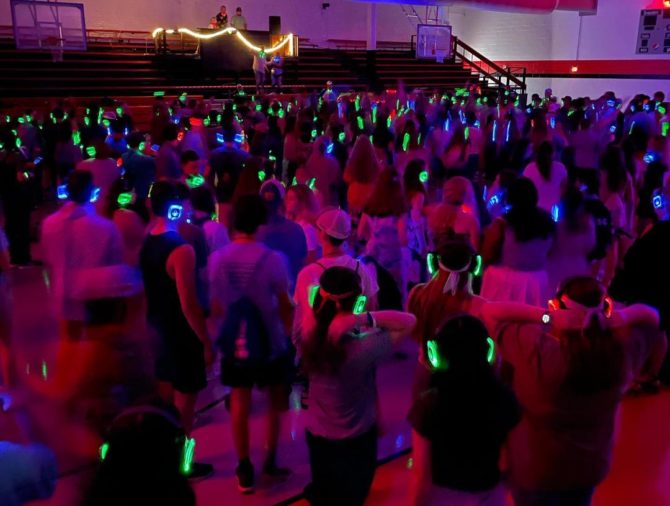 A Silent Disco Party is a great way to have a unique party experience. It is perfect for any type of event, from birthday parties to corporate events. Silent Disco Parties are very simple to throw and require few materials. Here is a basic guide on how to throw a Silent Disco Party:
Decide on the date and time of your party.
Send out invitations.
Decide on the type of music you will be playing.
Purchase or Rent from the best silent disco headphones provider Party Headphones.
Set up the music station.
Party!
When sending out invitations, be sure to let your guests know that it is a Silent Event.
When setting up the silent sound system, you will need to decide on the type of music you will be playing. This can be something as simple as a playlist on your phone or a DJ. If you are using a DJ, be sure to let them know ahead of time that the party will be a Silent Event so they can prepare accordingly.
Once the music is set up, it's time to party! Make sure to have plenty of food and drinks for your guests and enjoy the unique experience that a Quiet Events Party provides.