Throwing a wireless headphone party is fun and not at all complicated. Preparation is key to throwing a successful silent party, specifically, ensuring you work with a reliable silent disco headphone rental company. Silent parties are a fun way to ensure attendees have a memorable experience. Headphone discos allow each wearer to adjust their own volume for perfect listening without the worry of noise constraints, as well as choose different types of music with the flip of a switch. Take a look at some tips on how to make your silent disco a success with headphone rentals.
You'll need the right silent disco equipment.
You need to rent silent disco equipment from a reputable rental company to host a silent party. Wireless headphones and transmitters are what make a gathering silent. Party Headphones has years of experience helping thousands of satisfied customers throw successful silent disco events. We're the premier silent disco rental company in the U.S., serving all 50 states and Canada. We make it easy to rent wireless headphones online for up to 300 guests, or we can create a custom quote if you'll have more attendees.
We'll ensure you receive your silent disco headphones at your doorstep the day before your event. All of our silent disco equipment is tested and charged before shipping. We'll be there on the day of your silent event to offer 24/7 remote support in case of any technical difficulties. Once your silent event is over, simply repack the wireless headphone equipment, affix the included return shipping label, and our shipping service will collect the equipment.
Choose an ideal venue.
It's important to host a silent party in a safe environment where party-goers have a comfortable amount of space to dance around. You don't want too big of a venue or too small of one. A unique aspect of silent parties is that you can host them pretty much anywhere you wish. Wireless headphone technology is battery-powered, which means you don't have to worry about having a power source. You can choose the most remote, uncommon, niche venue you want so long as there's enough space for guests to be comfortable.
Wireless headsets are the perfect way to make any type of event unique. Party Headphones offers a variety of curated silent experiences that include everything you need to host a memorable silent event. Our wireless headphone technology is perfect for corporate events and conference breakouts, drive-in film screenings, backyard family silent movie nights, small silent parties with a virtual live DJ, orientations, tours, and graduations on college campuses, fundraisers and charity events, multi-lingual activities, silent yoga and fitness classes, album release tours, and more.
Establish a single point of entry.
Something to keep in mind when throwing a silent event is that you'll need to keep track of the headsets. It's a good idea to establish a single point of entry for party-goers so that you can easily distribute the headphones and collect them at the end of the event. A single entry will also make it easier to manage crowds. The last thing you want is for attendees to accidentally walk off with the headphones.
You'll need some music.
You can't have a dance party without a great playlist of different genres of music. Silent disco headphone rentals come with wireless transmitters that stream up to three different channels of music that listeners can toggle between with the flip of a switch. You can easily stream audio through wireless transmitters via music streaming services, your favorite music app, or your phone.
No disco is complete without lights and visuals.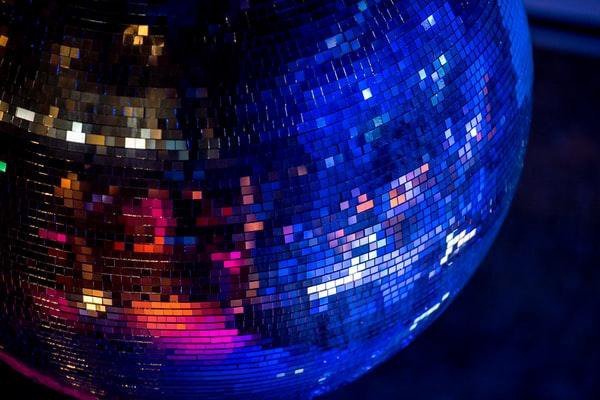 Silent headphones feature vibrant LEDs that light up and change colors with the different channels of music. You can make your silent event a truly fun experience by setting up different types of lighting and visuals. Silent disco equipment rental companies often offer lighting packages that you can add to your headphone rental. Fog machines, lasers, glow sticks, and light strips are all great aesthetic details that will enhance the silent experience.
Silent discos are a fun activity that allows party-goers to enjoy different types of music and control their own volume with the flip of a switch. As the host, you don't have to worry about noise ordinances because there's no loud music to bother neighbors.