Throwing a successful silent disco comes down to preparation and working with a reputable silent disco company. Silent parties are growing in popular demand thanks to their presence at major music festivals like Bonnaroo. Unlike traditional parties where music is broadcast over loudspeakers, silent discos eliminate noise pollution by transmitting music directly to wireless headphones. These silent disco headphones have LED lights, multiple music channels, and a volume dial that allows attendees to choose what music they listen to and how loud. If you've never experienced a silent party, keep reading to find out why silent discos are the best way to party.
Silent discos are judgment-free zones.
Music festivals and alternative types of gatherings have a certain culture around them. Silent events, whether it's a silent disco, silent rave, or another type of silent gig, are judgment-free zones. Attendees come from all over to let go, dance it out, and feel free to be themselves. It's a little awkward at first to walk into an event space and see groups of people dancing in the silence. As soon as you loosen up and let go of any jitters, you won't think about anything other than how much fun you're having. All dancers are moving and grooving to their favorite music and immersing themselves in the uniqueness of the event.
You get to wear glowing headphones.
Silent discos broadcast music via transmitters to wireless headsets rather than broadcast over loudspeakers. Throwing a silent event requires the right silent disco equipment. Each party-goer receives a pair of headphones when they arrive in exchange for a deposit, ID hold, or payment. This ensures that the headphones aren't damaged or stolen.
Party Headphones' Silent Disco RF Headphone is a premium wireless headphone with the highest quality clear audio, durable, lightweight design, and synced LED lights. Our wireless headsets come fully charged and can last between 10-12 hours on a single charge. You can enjoy our silent disco headphones anywhere you can think of, so long as it's not wet or underwater, as our headphones aren't yet waterproof.
It's an immersive experience.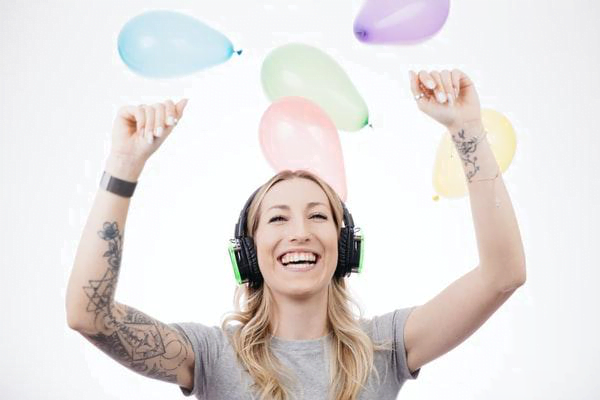 Silent discos are immersive experiences. Wearing a pair of over-ear headphones that allow you to control the volume dial and music you're dancing to allows you to get lost in your own world. A silent dance party is a unique way to connect with fellow dancers and share a collective vibe while expressing yourself.
Anytime you want to talk to someone, simply lower the volume of your headset or take it off. Glowing headphones make a great photo opportunity with all the new friends you make on the dance floor. In addition to silent disco headphone rental packages, Party Headphones also offers a photo booth rental for your silent event. Our photo booth has a lightweight, portable design that makes it easy to set up anywhere. It features a sleek design, a 12-in touchscreen, and accent lighting. Guests can take advantage of live social sharing and share their photos on social media directly from the WiFi-enabled kiosk.
There will be a dance-off or two.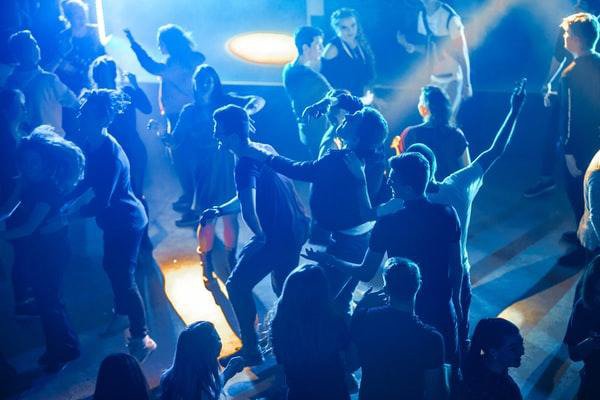 All the best dance parties have a dance-off or two at some point. Silent disco headphones feature three channels of music that dancers can toggle between with the flip of a switch. The LED lights indicate who is listening to what channel of music. This results in a multi-colored glowing dance floor and fierce dance moves. When hosting a silent disco, you can decide to create multi-genre playlists or have a live DJ provide the music.
You'll have a lot of fun.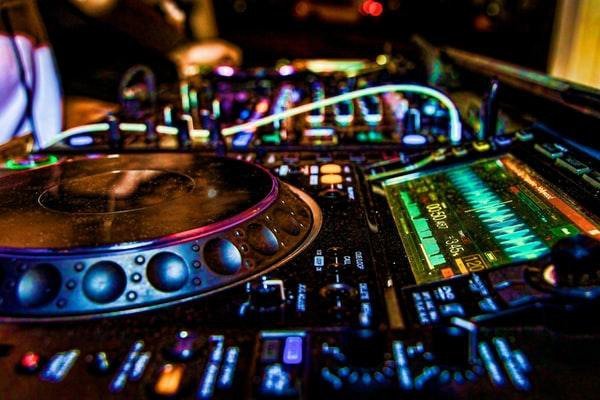 Whether it's your first silent party or your 50th, you're guaranteed to have a lot of fun. You'll get a kick out of taking silent videos for social media and get a lot of laughs watching yourself and your friends dance in silence. Just wait until party-goers start singing along to their favorite songs. It's funny to listen to people sing off-key when you take your headphones off.
If you're thinking of hosting a private party, throwing a silent disco dance party is the perfect way to give guests a unique experience that they'll never forget.