A silent listening party, hosted by Da Brat, introduced the music from Tammy Rivera's newest album, Conversations, a few months before its May 2020 release. Rivera, a singer and reality television star, dazzled her guests with a stunning venue and presentation. Then she added a unique spin using our own Party Headphones equipment.  
The Unique Spin Was The Headphones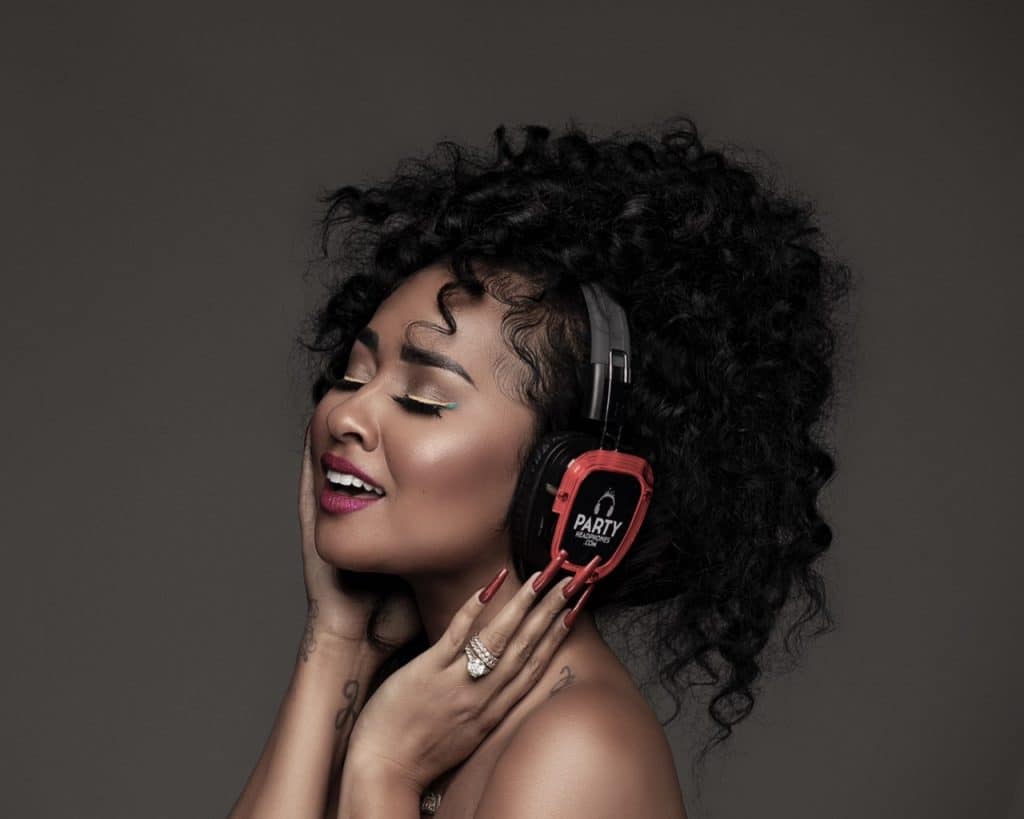 Guests at Rivera's silent listening party enjoyed the music through wireless headphones rather than speakers. Each person controlled their own listening experience. They danced and sang along with the music. They took breaks to discuss the songs with friends, pose and play with a Photo Booth, or grab a snack or drink. During a Q&A period moderated by Da Brat, guests commented on the music, pinpointing their favorite tracks, and asked questions about the album. Rivera's husband, Waka Flocka Flame, joined in with family and other famous friends, including Lil Mo, Nivea, Toya Wright-Johnson, Marlo Hampton, Sean Garrett.
What Is A Listening Party?
Musicians and singers sometimes introduce their new albums to fans and friends in a party atmosphere. Listening to tracks from the album, party guests can give the artist feedback and ask questions about their work. Whether the event is large or small, an album preview listening party is a big deal and a great way to create a publicity buzz before the launch date.
How Is A Silent Listening Party Different?
First of all, it's not totally silent. People talk and sing along with the music. The difference is that during a silent listening party, the booming sound system you might use is replaced with sets of silent headphones for your guests and one to three transmitters. The multiple transmitters give you the option to broadcast up to three tracks at one time on separate channels. Guests use a switch on the headphones to change to the different channels.
When you connect your music sources (computer, phone, or turntable) to the transmitters, they broadcast to the wireless headphones. Only the people wearing the headphones will hear the music allowing other guests to chat and socialize without shouting, while keeping the music on the DL so it can't be streamed/recorded by cameras. 
What Do I Need To Host A Listening Party?
The most important things you'll need for your listening party are:
Guests: fans, friends, family, and other interested people 
Sound system: equipment to play your music tracks either through speakers or silent headphones 
Date and Location: any venue that supports the size of your guest list 
Optional but recommended:
Food and beverages
Decorations and a theme
Publicity and social media promoters
Consider putting together a "goodie bag" of promotional merchandise for each of your guests.
Where Should I Hold My Listening Party?
Depending on the number of invitees on your guest list, your listening party can take place in a living room or backyard, a ballroom, or like Tammy Rivera's silent listening party, in a restaurant with a show stage. As with any other party, snacks, beverages, and decorations help create a festive atmosphere.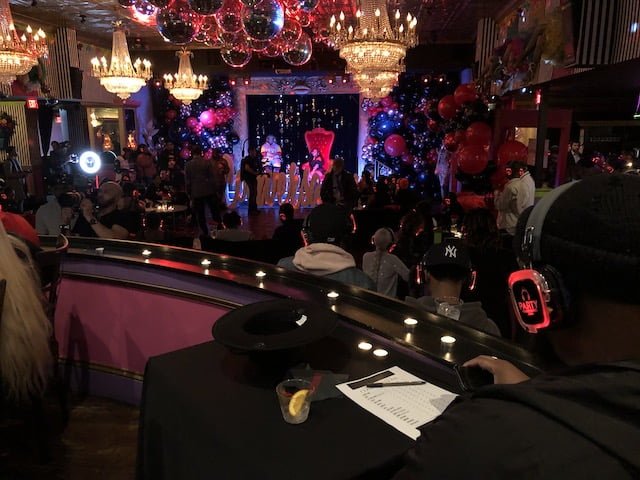 Consider Hosting A Podcast Listening Party
Listening parties aren't exclusively for musicians and singers. If you are launching a new podcast or want input on your current format, invite a group of fans and people who might be interested in your topics. A cozy venue, such as your home, might be best for your first podcast listening party. Offer snacks and beverages, and notepads for your guests to write questions and comments while listening. Of course, you want them to catch every word, so using silent "disco" headphones and transmitters is the best way to ensure they don't miss a thing. Plan to spend time after the podcast answering questions and discussing upcoming episodes. Create a survey, and don't forget to ask for future topic suggestions.
What Was Your Listening Party Like?
Have you ever attended or hosted a listening party? Were you a guest at Tammy Rivera's album party? We'd love to know about your experience and suggestions. Please give us your feedback in the comments below.
Party Headphones Can Make Your Silent Listening Party Amazing 
Typically considered equipment for a "silent disco" party, the high-quality headphones and transmitters by Party Headphones create a personalized experience for each participant at a listening party, conference, or other events. Get a free quote on renting Party Headphones for your Silent Listening Party today!