Listen to new music without distractions - perfect for launching new albums!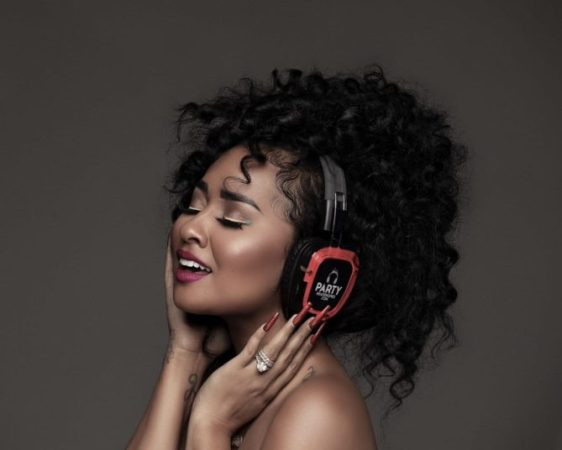 Incredible Listening Experience
Ready to show off your new music? Host a listening party without distractions. Guests can tune in and focus on your music without distraction. You'll be able to get detailed feedback while hosting an incredible party. Showcase your music the way it was meant to be heard!
Check out our post featuring Tammy Rivera's listening party for her new album Conversations.
Personalized volume control for everyone.
Completely private listening, no eavesdropping from uninvited party crashers.
Noise cancelling design allows guests to focus on your music, not distracting conversations.
Takes minutes to setup. Minimal cables and no speakers needed.
Multiple transmitters allow for up to 3 channels to be broadcasted at once (multiple audio sources needed).
High audio fidelity with full stereo, showcase new music with the highest sound quality.​
Works anywhere! Portable design allows you to take the party to any venue you want.
Additional Silent Experiences
Great communication and clean gear. Shipped quickly, arrived before promised and had very clear instructions for use and return.
Everything from customer service to equipment rental was fantastic! All necessary supplies and information was contained in the box for rental.
Stellar company and service! Delivered on time, amazing product and cannot wait to host another event! All 150+ people at our event were out of this world happy! Could not recommend enough!
Silent Listening Parties FAQ
You'll need a few supplies to host your own silent listening party. 
Your new music, of course! And something to play it from (phone, laptop, etc.)
Enough Party Headphones for each of your expected guests.
Optional: Festive food and drinks to get the party going!
In order for it to be a "silent" listening party, yes. Our headphone kits will include everything you need. Just choose how many headsets you'll need and we'll get you a quote!
It's super easy! Just plug the transmitter into a power outlet, and plug the other end into your audio device. Turn on your headphones and you're good to go.
As many as you want! There is no technical limit and our record so far is just over 3k. We would be impressed if you could top that.
Each rental will come with 3 transmitters (for playing up to 3 audio sources at once), audio cables to connect to your device, and as many headphones as you need. 
Once your rental order has been processed, your silent listening box will be shipped right to your door a day before your event. The day after your rental ends, you'll pack the equipment back up, and ship it back to us using the prepaid label. It's that easy!
Rent Party Headphones Silent Listening Party Package
Your album drop is about to get a whole lot more awesome!
We ship to all 50 states and Canada. Submit the form and we'll get back to you within 24 hours.
Or call 833-PARTYHP to make a reservation today.