Outdoor Silent Movie Night
Watch your favorite movies on the big screen in style without disturbing your neighbors!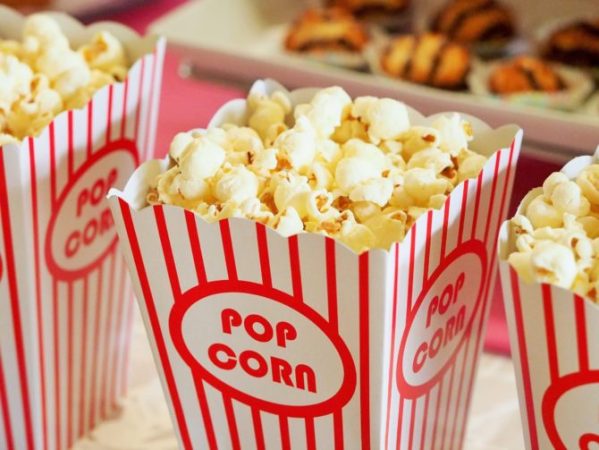 Epic Movie Watching Experience
Ready for the ultimate backyard movie watching experience? Experience it like you would in the theater from the comfort of your own home. Premium wireless stereo headphones allow you to hear the audio the way it was meant to be heard, all without disturbing your neighbors. With the addition of our self-inflating 12-ft movie screen and portable projector, your outdoor backyard movie night will be a breeze.
Say goodbye to sound ordinances and complaining neighbors.
Personalized volume control for everyone.
Huge range (up to 1500' - that's 5 football fields in length).
Won't disturb your neighbors. Unless you're one of those people who cheers out loud during the movie.
Takes minutes to setup. Minimal cables and no speakers needed.
Multiple transmitters allow for up to 3 movies to be broadcasted at once (multiple movie sources needed).
High audio fidelity with full stereo for an immersive audio experience.
Works anywhere! Pop-up viewing parties, backyard family movie nights, and drive-in theaters. The possibilities are endless.
Additional Silent Experiences
Great communication and clean gear. Shipped quickly, arrived before promised and had very clear instructions for use and return.
Everything from customer service to equipment rental was fantastic! All necessary supplies and information was contained in the box for rental.
Stellar company and service! Delivered on time, amazing product and cannot wait to host another event! All 150+ people at our event were out of this world happy! Could not recommend enough!
Outdoor Silent Movie Night FAQ
What do I need to host a silent movie night?
You'll need a few supplies to host your own silent movie night.
Your favorite movie, of course!
A projector and an outdoor screen, or a flat wall to project the picture onto. (Tip: make sure the projector has AUX or RCA audio out). Tip: Save the cost and rent your projector and screen with our Silent Movie Night package.
Enough Party Headphones for each of your expected guests.
Optional: Your favorite snacks or comfy seating to create a theater-like experience in your own backyard.
Do I need headphones for this?
In order for it to be a "silent" movie, yes. Our headphone kits will include everything you need. Just choose how many headsets you'll need and we'll get you a quote!
How do I set up my silent movie night kit?
It's super easy! Just plug the transmitter into a power outlet, and plug the other end into the audio-out on your projector. Turn on your headphones and you're good to go.
Does Party Headphones rent screens and projectors too?
Yes! We provide the projector, 12ft (and up) self-inflating screen, and wireless headphones for an effortless setup. All you'll need is a movie and device to play it on. Fill out the form below and we'll get you a quote for renting an entire backyard-movie experience.
How many people can watch a movie together?
As many as you want! There is no technical limit and our record so far is just over 3k. That would raise a lot of funds for your cause!
What do I get with my rental?
Each rental will come with 3 transmitters (for playing up to 3 movies/audio sources at once), audio cables to connect to your projector/player, and as many headphones as you need. 
How does the rental work?
Once your rental order has been processed, your silent movie box will be shipped right to your door a day before your movie night. The day after your rental ends, you'll pack the equipment back up, and ship it back to us using the prepaid label. It's that easy!
Rent Party Headphones Silent Movie Night Package
Your movie night is about to get a whole lot more awesome!
We ship to all 50 states and Canada. Submit the form and we'll get back to you within 24 hours.
Or call 833-PARTYHP to make a reservation today.