Keep the party going on the crawl - hop from bar to bar while playing your favorite music!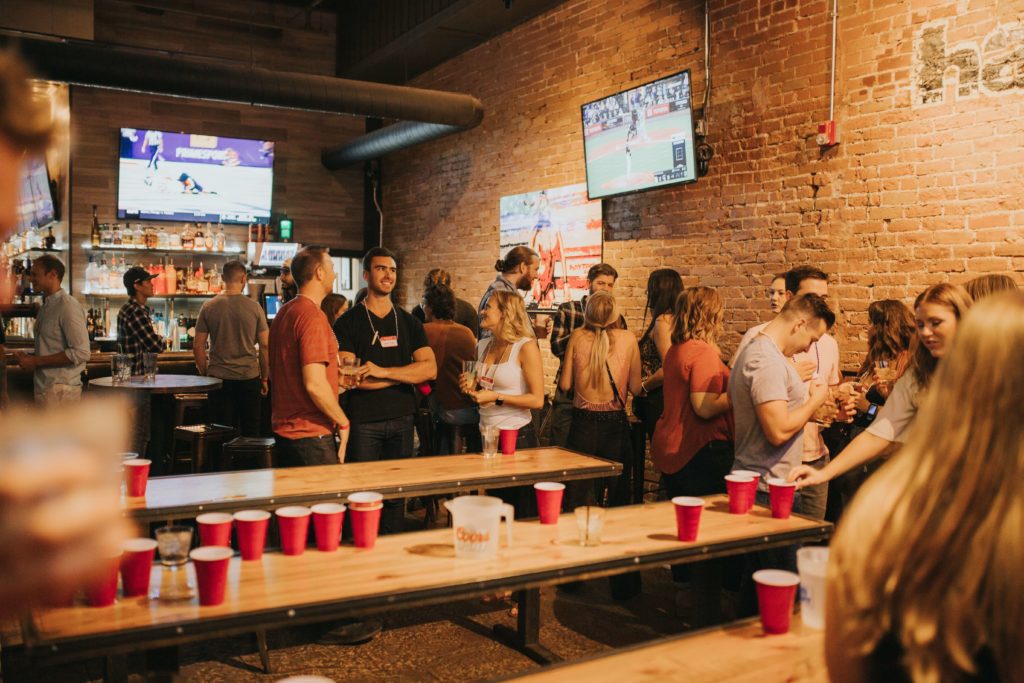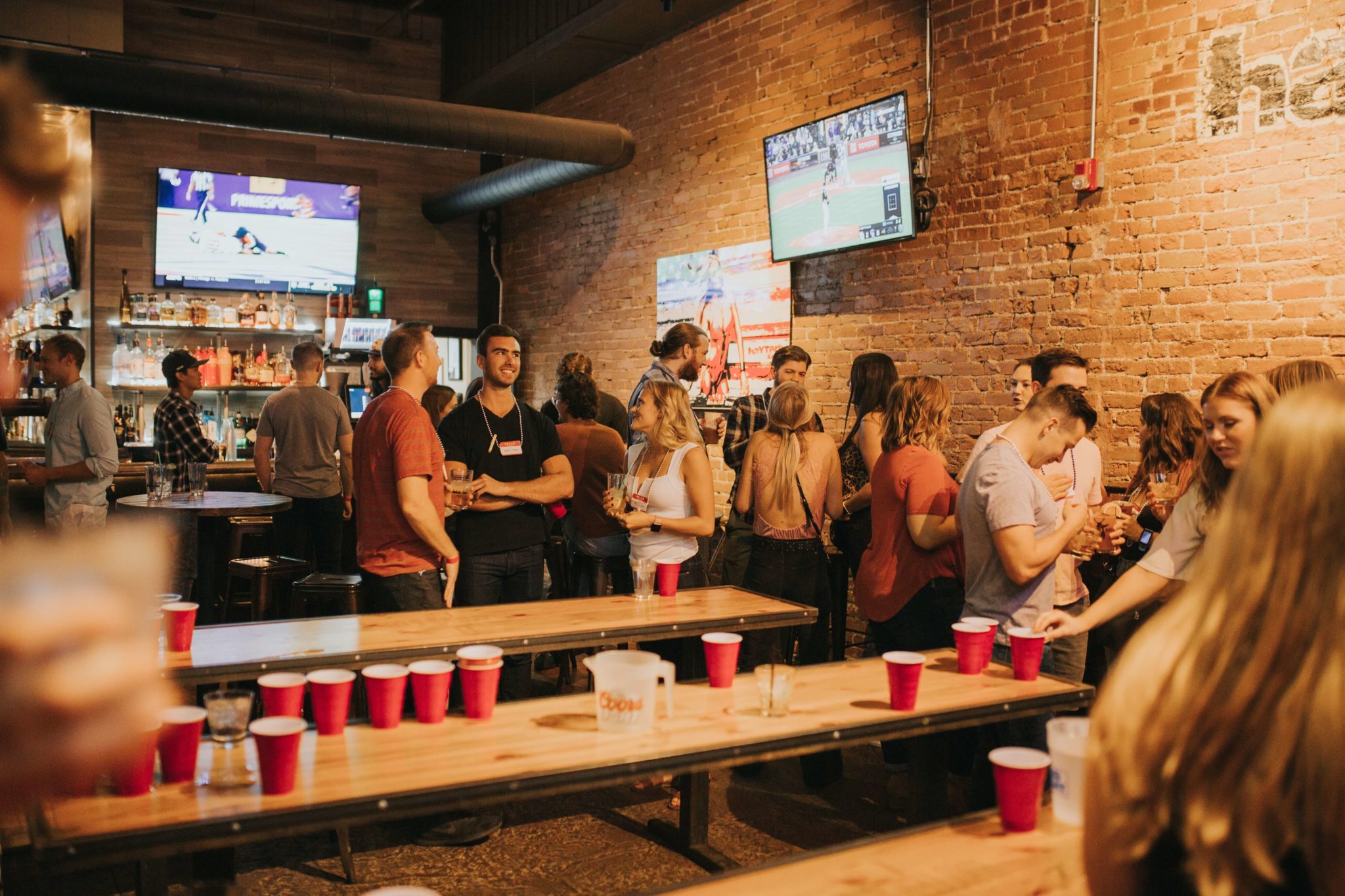 Epic Pub Crawl Experience
Our battery-powered transmitter with attached microphone is perfect for a night out on the town! Connect to your phone via Bluetooth or Aux so you can play the music you want no matter what bar you're at. You can even use three transmitters and audio sources to broadcast three audio signals at once and satisfy all music tastes! We help keep the party going between bars. An attached lapel microphone makes it easy to communicate with your guests from bar to bar – keep the herd under control! Bring your bar crawl to the next level with Party Headphones.
Personalized volume control for everyone.
Huge range (up to 1500' - we challenge you to find a bar larger than that).
Battery powered and completely portable.
Takes minutes to setup. Completely portable clip-on transmitter.
Multiple transmitters allow for up to 3 music channels to be broadcast at once (multiple audio sources needed).
High audio fidelity with full stereo for a high quality audio experience.
Works anywhere! Clubs and bars to parades and block parties, the possibilities are endless!
Additional Silent Experiences
Great communication and clean gear. Shipped quickly, arrived before promised and had very clear instructions for use and return.
Everything from customer service to equipment rental was fantastic! All necessary supplies and information was contained in the box for rental.
Stellar company and service! Delivered on time, amazing product and cannot wait to host another event! All 150+ people at our event were out of this world happy! Could not recommend enough!
You'll need a few supplies to host your own silent bar crawl. 
Your favorite party music, of course!
Some great bars to bounce between
Enough Party Headphones for each of your expected guests.
It's super easy! Just turn on the transmitter and pair to your phone or audio device over Bluetooth. Turn on your headphones and you're good to go.
As many as you want! There is no technical limit and our record so far is just over 3k. 
Each rental will come with 3 transmitters (for playing up to 3 music channels at once), audio cables to connect to your audio device (in case you don't want to use bluetooth), and as many headphones as you need. 
Once your rental order has been processed, your silent bar crawl box will be shipped right to your door a day before your event. The day after your rental ends, you'll pack the equipment back up, and ship it back to us using the prepaid label. It's that easy!
Rent Party Headphones Silent Bar Crawl Package
Your Bar Crawl is about to get a whole lot more awesome!
We ship to all 50 states and Canada. Submit the form and we'll get back to you within 24 hours.
Or call 833-PARTYHP to make a reservation today.