Crystal clear hearing, even in the back of the group. No shouting necessary with our guided tour headphone system!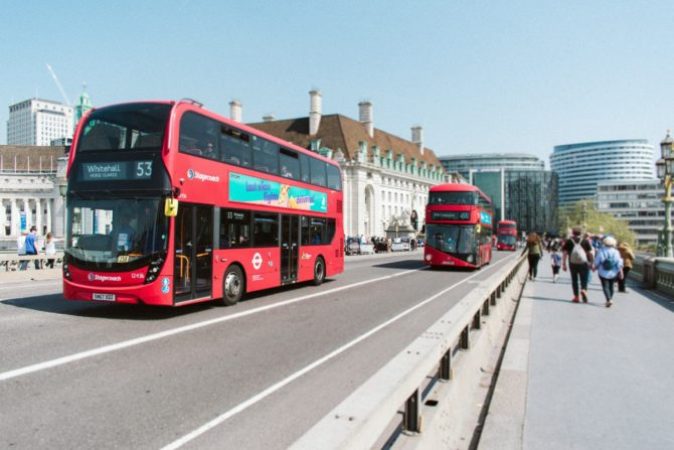 Epic Guided Tour Experience
Tired of shouting for your tour group to hear? Want to create an immersive audio-tour experience? Party Headphones has the solution for you! Our premium headphones will help you engage your tour group better than ever. Completely wireless, comfortable to wear all day, sound cancellation, and more. We have multiple transmitter options for using pre-recorded audio and live guides.

Use headphones as a great solution for walking tours – noise cancelling design helps reduce traffic and other external noise, while individual volume control and huge transmitter range ensures everyone in the group can hear you crystal clear!
Personalized volume control for everyone.
Huge range (up to 1500' - thats 5 football fields in length) for any sized group in virtually any location.
Provide audio experiences in up to three different languages using our additional transmitters.
Takes minutes to setup. No speakers needed.
Immerse your guests in the experience with high fidelity, full stereo audio. Perfect for adding soundscapes to enhance your tour.
Bring the tour on the go! With a completely wireless, battery powered setup, you can bring your tour group anywhere.
Additional Silent Experiences
Great communication and clean gear. Shipped quickly, arrived before promised and had very clear instructions for use and return.
Everything from customer service to equipment rental was fantastic! All necessary supplies and information was contained in the box for rental.
Stellar company and service! Delivered on time, amazing product and cannot wait to host another event! All 150+ people at our event were out of this world happy! Could not recommend enough!
It's super easy! Just turn on your microphone (included), turn on your headphones, and you're good to go! If you want to add an integrated audio-experience like background or pre-recorded music, simply plug in your transmitter to another audio source and press play. You'll still be able to talk over the track.
What do I get with my rental?
Each rental will come with a wireless transmitter with microphone, and as many headphones as you need for your tour group.
Can I purchase my silent guided tour kit?
Absolutely. We figure if you are a regular tour guide, you probably want to have this system for keeps, instead of just renting it for a one-off occasion. Head over to our shop or send us a message and we'll help you get just what you need.
Can I use this for outdoor and indoor tours?
Yep! Our system has huge range (about 1500' - thats 5 football fields in length), and can be effectively used indoors or outdoors in virtually any environment you can imagine. 
How does the rental work?
Once your rental order has been processed, your Party Headphones box will be shipped right to your door a day before your event date. The day after your rental ends, you'll pack the equipment back up, and ship it back to us using the prepaid label. It's that easy!
How do I broadcast multiple languages?
In order to give your tour in multiple languages, you'll need another tour guide speaking that language, as well as an additional transmitter + mic. Or you can also use a pre-recorded track for the additional language(s). Simply add an additional transmitter to your order, and plug in your audio device with the other language track on it to setup. That's it!
Rent Silent Guided Tours Package
Your guided tour is about to get a whole lot more immersive!
We ship to all 50 states and Canada. Submit the form and we'll get back to you within 24 hours.
Or call 833-PARTYHP to make a reservation today.